If you are a pet parent and love spending time with your pet dog, you may understand how difficult it is to actually picture the perfect moment with them since they would never look straight at the camera.
Jason Hernandez, a lifelong animal lover, went to this same problem when he saw his wife struggling to get an Instagram-worthy picture with their pup. He got to work and soon came up with Pooch Selfie. Read on to find out what it exactly is.
What is Pooch Selfie?
Jason Hernandez developed the concept after observing how challenging it was to get their pet dog to look into the camera while snapping pictures. He stepped in carrying a tennis ball because he wanted to help his wife get the perfect picture, and the dog was immediately interested in it. This incident had him wondering what he could create to help other people in such a situation who don't have anyone around to help.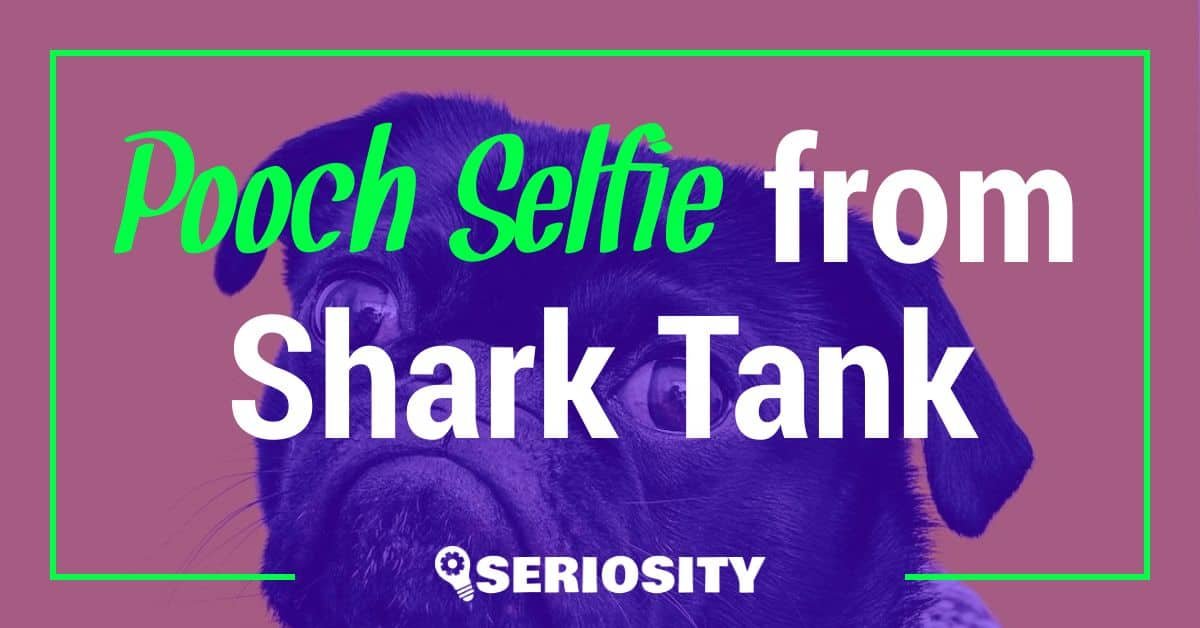 So, he started working and created the final product; a smartphone add-on that enables dog owners to snap more attractive photos of themselves with their pets. The "Pooch Selfie" was a device that included a clip for attaching a noisy ball onto the smartphone. So, whenever you're attempting to capture a selfie, you can persuade your dog to pay attention to the camera.
Jason created the item and, in 2014, formally introduced the business under its brand name. And then, in 2015, he put his project forth on Kickstarter in an effort to make it a reality. He was able to gather about $40,000, and this was approximately 7 times his initial goal. Finally, with the help of several pet lovers, the Pooch Selfie was born. With the Kickstarter campaign, he was also able to create a polished advertisement for it.
After three successful years, Jason decided he needed to expand his business and needed investment, which is why he decided to appear on Shark Tank.
Pooch Selfie on Shark Tank
In 2019, Jason was accepted on the 10th season of Shark Tank after preparing a pitch and submitting it on an official audition. He enters the Shark Tank stage looking for a $100000 investment in return for 20% equity for Pooch Selfie.
While the Sharks are watching, Jason launches into his pitch, explaining to them how he loves animals and enjoys shooting pictures of his dog, but it would require ten photos for him to get one "decent" shot because the dog always turns his face away from his camera.
As Jason displays the sharks a few of their satisfied clients and the pictures they've been able to shoot with the item, the sharks appear fascinated by the concept. He further argues that, despite its namesake, the Pooch Selfie is perfect for both selfies and portrait photography.
He swiftly walks up to the Sharks and hands one of the Pooch Selfies to each of them. After the Sharks have had a chance to look at the product, Kevin inquires about how many of the Pooch Selfies have been sold so far. Jason replies that they have generated $380,000 in income thus far and impresses the sharks. Jason proceeds by informing the sharks that it costs over a dollar and thirty cents to make the product, and it sells for $9.99.
Finally, as the offers come in, Jason strikes a deal with Daymond for a $100000 investment in return for 33.3% equity.
Our Review of Pooch Selfie
Once you take a look at the Pooch Selfie, you realize what an incredible concept it is, so basic, so easy, yet nobody ever came up with this ingenious idea. It makes it so much easier to snap a good picture with your dog. This simple device can be attached to both smartphones and tablets that hold a squeaky tennis ball that makes a squeaking sound.
Such a simple concept that instantly grabs your pup's attention so you can snap away as many times as you like. It is compatible with both back-facing and front-facing cameras and enables you to take both portrait images and selfies.
After successfully capturing a few good shots of your dog, you may want to reward him by throwing the ball and playing catch. This will also assist in teaching your dog that posing for photos is enjoyable and worthwhile.
This product is great for capturing the lovely moments you spend with your pets; who knows how long they'll be around for you to get a decent picture with them? Not only will Pooch Selfie let you enjoy the photo shoot, but your dog will learn to love it as well.
Pros of Pooch Selfie
Easily attaches and detaches from smartphones.
It can be used on both tablets as well as smartphones.
It is reasonably priced at $9.99
accessible from merchants including Amazon, Walmart, and Bed, Bath, and Beyond.
In case the actual squeaky ball is ruined or lost, any regular tennis ball will suffice.
amplifies social media influencers' selfie game
Effective and easy to use.
Cons of Pooch Selfie
The appearance is far from appealing, which is why it's great it detaches easily.
Who Is Pooch Selfie For?
Pooch Selfie is an ideal fix for dog owners and anyone who enjoys taking photos of their animals. More specifically, a lot of content creators and influencers struggle to get the ideal shot of their dogs; however, this device might make their task much simpler.
Are There Any Alternatives?
So far, there seem to be no substitutes for Pooch Selfie due to Hernandez's harsh retaliation against all of his company's imitations and the reason that his invention is still pursuing patent protection. So, one way to entice your dog to grin for the camera is with this item.
Our Final Thoughts
Pooch Selfie is an excellent solution for pet owners to impress their friends and followers on social media by capturing the perfect photos every time. This straightforward concept helps to capture your dog's attention so that you can capture a decent photo.
While we haven't read any reviews from cat owners using this device, we suggest giving it a try. Even if the tennis ball doesn't attract your feline, the squeaky sound it makes probably will. How about getting your hands on one Pooch Selfie and trying it on your cat? Let us know in the comments if it was effective.