There is a noticeable gender gap in the furniture-making business. Men dominate the field, but the success story of entrepreneur Kiersten Hathcock is nothing short of inspiration and a road of unhinged determination to succeed. When Hathcock left the corporate world to focus on her family, she needed a source of income.
Hathcock spent her time researching markets and furniture design and taught herself the business of creating and selling customized toy boxes among other furniture items. She started to hand-build furniture in her garage and came up with Mod Mom Furniture.
Mod Mom Furniture eventually took off, featuring in top lifestyle magazines, including Better Homes and Gardens. Hathcock started to receive orders in abundance, and production was becoming tiresome. With a successful business, Hathcock needed enough investment for mass production and retail sales so that she could advance her business further.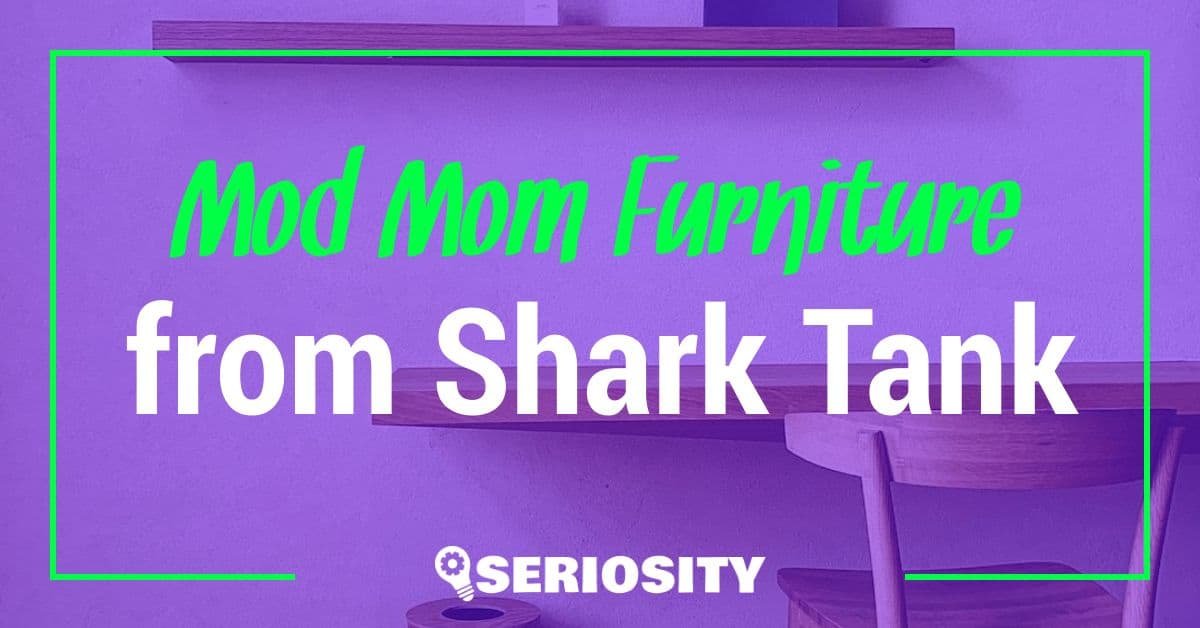 Hathcock participated in Shark Tank, hoping to get an investment of $90,000 for 25% equity in Mod Mom Furniture. She presented the Sharks with her design,  the "puzzle piece" lid.
Although the furniture design was unique, O'Leary was interested to know about her sales. Hathcock told the Sharks that she sold furniture worth $34,000 in the previous year. She justified the numbers by explaining that she could not keep up with the orders and that she had to refuse retailers from 17 countries.
Her pieces cost $115 each to build, including the time she put into the project and retailed for $475. She earned a decent profit margin from Mod Mom Furniture.
Herjavec, like the customers, was impressed by Hathcock's story. He was curious about how the business would grow dramatically. Hathcock mentioned the Amish she knows in Ohio who can make up 1000 units oer week.
Barbara Corcoran believed Hathcock miscalculated her production cost and would need more investment than she had requested. For those reasons, she did not invest and was out.
In the end, only O'Leary and Herjavec were left. O'Leary made an offer of $90,000 for 33%, and he also wanted 7.5% royalty on every unit sold until he attained his investment back.
Herjavec offered a similar offer to O'Leary, but he only wanted the royalty after the business had grown to a particular level in sales.
Hathcock finally accepted Herjavec's offer and left the Tank with a deal.
As expected, featuring on Shark Tank helped Mod Mom Furniture scale to new heights. The brand recognition increased and so did the sales. Although Hathcock's deal with Herjavec was never closed, Hathcock did not let this defeat her spirit.
Friends and family helped with an investment of $30,000. Hathcock eventually did receive a licensing deal with Stanley Furniture, which put her on the map. But the arrangement lasted for only 2 months.
She faced some more troubles in life, personally and professionally. Mod Mom managed to make another deal with Little Colorado in 2018. As of 2022, the company is back in business and thriving with $2 million in annual revenue.
Our Review of Mod Mom Furniture
Mod Mom creates modern furniture for people. When Hathcock first launched her website, it caught the attention of various New York blogs. With top-notch quality, numerous orders started pouring in.
Hathcock was interested in modern furniture, but when she searched online for storage furniture for her children, she could only find one design in contemporary style.  Immediately it caught her attention that there was a gap in the market, and she wanted to fill that.
Mod Mom Furniture is handcrafted, and the wood that Hathcock primarily uses is Baltic birch plywood. Mod Mom sources this wood from sustainable forests, making their furniture eco-friendly.
Customers have loved the furniture Mod Mom creates. They find it versatile and stylish. The reviews also emphasize the high quality of the furniture and the perfect condition in which the furniture arrived.
Something that made Hathcock's small business into an inevitable success was her focus on understanding her demographic, and marketing and structuring her business around that.
Currently, Hathcock sells her furniture from the Little Colorado website, where there are three different designs available to choose from. Customers can also buy the toy boxes Hanthock showcased on Shark Tank. There is also a possibility that Mod Mom would introduce new Ottoman sets.
Pros of Mod Mom Furniture
There are numerous pros to the furniture by Mod Mom.
The furniture comes almost completely assembled; customers only have to attach the legs.
Their furniture for children is innovative and of heirloom quality.
It is safe for children.
It is durable quality furniture.
Cons of Mod Mom Furniture
Some customers deem the furniture pricey.
Who Is Mod Mom Furniture For?
Mod Mom Furniture is for people who appreciate modern style furniture. They create furniture primarily for young children.
Are There Any Alternatives?
Some of these alternatives include:
Crate and Kids
Lulu and Georgia
Pottery Barn Kids
Birch Lane
These alternatives are doing great, but there is something unique and special about Mod Mom Furniture. It is the personal story behind its creation. What started off as a way to make money, soon turned into a business that wanted to provide families with furniture that stays through generations.
Final Thoughts
Mod Mom Furniture, a business that started from Kiersten Hathcock's garage, has transformed into a renowned international business. It was already successful prior to featuring on Shark Tank, but the boost it got after the show changed things greatly for the owner.
Albeit the business and its owner saw many ups and downs, the impact Mod Mom Furniture has made since its inception has been incredible. The story of Mod Mom Furniture is an inspiration to any small business that wants to experience growth.