The constant development in the healthcare sector has become necessary due to the increased number of viral and bacterial diseases. Besides that, the scientific studies researchers carry out to determine how counteracting drugs and compounds have increased drug production. However, the lab testing of these newly transmitting diseases is often regarded less than the other two aspects of the healthcare industry.
Another prevalent issue that people faced over the years was the lack of health tech. Digitization had already brought a new wave to major industries, but the healthcare sector seemed to lag. The desperate need for technology and innovation in the healthcare industry, especially lab testing, led to the start of Everlywell.
The idea behind Everlywell occurred to the founder Julia Cheek, a Harvard alum, when she was tired of running back and forth to the lab centers to get tested. After waiting for her results, she got a bunch of papers with complex calculations and equations that didn't make sense. On top of that, the test cost was a whole other story, and Julia thought of finding a way out of this hole that numerous individuals like her are likely stuck in.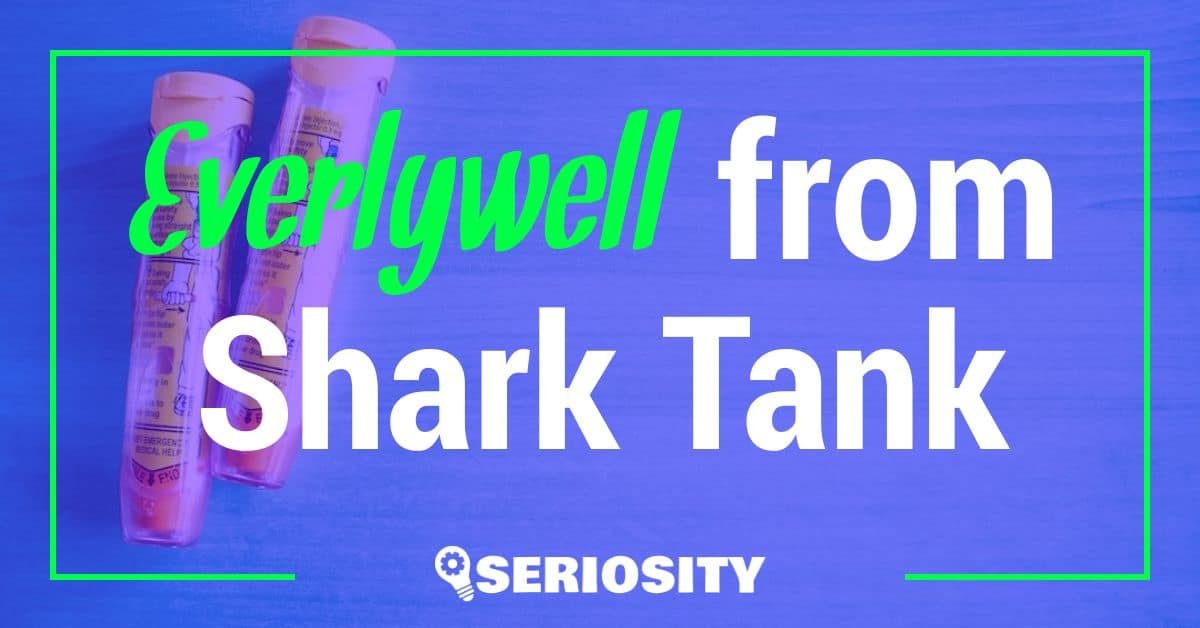 Everlywell, the digital healthcare startup, was Julia's next step in making healthcare easy and accessible for people like her. The company sold lab test kits on its ecommerce platform, and the samples were sent back to Everlywell via affiliated lab centers. Everlywell's certified lab technicians run the necessary tests on the received samples and generate a report with the essential calculations combined with an easy explanation to help test takers understand the underlying issues.
Since its launch, Everlywell has earned 2 million dollars in sales in just a year. Julia was then on Shark Tank seeking an investment of 1 million dollars in exchange for 5% equity in her company. Julia required the investment to streamline the production, marketing, and all the other processes associated with the business.
Julia began her pitch by introducing herself, how she came up with the idea, and why Everlywell was the future of healthcare. Sharks immediately jumped on the numbers, which looked promising. However, each shark was worried about the costs of keeping the business going.
Mark Cuban also pointed out the lack of competitive advantage.
Barbara, Robert, and guest shark Rohan believed Everlywell would need constant work and effort instead of producing easy money for them. All the sharks announced they weren't looking for such a risky investment and wished Julia well.
Lori, the only remaining shark, wanted to take a chance on what Julia could achieve. However, instead of investing 1 million dollars, Lori offered the sum as a loan with 8% interest and 5% equity. All the sharks looked skeptical and anticipated Julia's response.
Though Julia could have chosen to counter the offer, which Lori was okay with, she decided to accept Lori's offer. The two women had a deal, and the powerful duo was on their way to revolutionizing the healthcare industry.
Our Review of Everlywell
Everlywell has turned out to be a profitable business, building its community in a short period. The business has attracted numerous new customers owing to the one-of-a-kind digital solution in the healthcare sector. The company had started making 2 million dollars in sales but has now hit a mark of 65 million dollars. The number also helped Shark Lori Greiner hit her one billion dollar mark with Shark Tank investments.
The pandemic has also played a major role in increasing the demand for Everlywell products, as the traditional lab tests weren't possible due to social distancing. Their Covid-19 testing kit has helped numerous people over the pandemic years, and the awareness of digital healthcare's importance also led people to make major changes in their choices. As a result, Everlywell has acquired a loyal customer base while providing them with the best possible customer service.
Pros of Everlywell
In a short time, Everlywell has found its way into the healthcare industry. The business has impressed its customers with its incredible customer service and credible products. Here are some things customers love about the business:
Everlywell lab testing kits are one-of-a-kind products designed to provide at-home testing solutions.
Everlywell lab testing kits are cost and time effective.
The easy-to-use kits are designed for ideal at-home customers with zero healthcare expertise.
Everlywell kits are efficient, and the lab center affiliation aids people in easily accessing the sample delivering services.
Everlywell has a team of certified lab technicians working behind the screen to make the test report easy to understand for a layman.
Everlywell's ecommerce platform provides an easy and efficient solution for ordering a lab testing kit.
Everlywell's Amazon store has made lab kits easily available to people nationwide.
Everlywell lab kits are available at local stores such as CVS and Target.
Everlywell lab kits are available for testing numerous diseases or factors, including the Covid-19 test kit, Food Allergy test kit, STD test kit, etc.
Some of the Everlywell lab testing kits are available at a discounted rate.
Everlywell has also introduced a line of Vitamin supplements.
The company also offers several payment options, including PayPal, making it easier for customers to pay.
Everlywell also believes in educating its customers and has scientific studies and blogs on its website for easy access.
The digital platform of Everlywell is well-protected against any cybersecurity threats ensuring the customer data is in safe hands.
The award-worthy customer service has kept the customers coming back.
Cons of Everlywell
Despite having a loyal customer base and an incredible service with a unique product, some things haven't worked in favor of Everlywell:
The Everlywell is costlier than some of the average tests conducted in traditional lab settings.
The unsupervised use of Everlywell can be dangerous in some cases owing to the use of needles.
People afraid of needles can't effectively use various testing kits at home by themselves.
Some of the test results don't have much scientific evidence, an issue raised by clinicians and healthcare workers questioning the tests' credibility.
Who Is Everlywell For?
Everlywell is for everyone who wants easy, convenient, authentic at-home lab testing. The easily accessible testing kit and the digital reports are presented in a layman's way to make healthcare available and affordable for everyone. People who can't leave their house to get themselves tested or are tired of wasting exorbitant amounts of money on lab tests would find Everlywell products life-changing.
Are There Any Alternatives?
For now, Everlywell is the only company leading the health tech and revolutionizing American Healthcare. The company has been able to gain the trust of the masses and provided them with distinguished services that have added to the business's credibility. Any competitor looking to grow within the same niche would have to up their trust game and develop even better-testing options and services to ensure beating Everlywell.
For now, the only alternative is getting tested the traditional way by making an appointment with a doctor who'd prescribe a test for whichever issue you approached them with. The time-consuming, costly testing and the tiring process don't make it even a close competition to Everlywell.
Our Final Thoughts
Everlywell has made its mark in the history of American Healthcare by revolutionizing it. Due to the pandemic, people have even realized the importance of at-home lab testing services. The pandemic factor, combined with the valid and effective testing and incredible services of Everlywell, will pave the way for the company to reach new heights.
In the years to come, Everlywell won't just be a profitable business; it'll be a household name in the healthcare sector of America.