Most new mothers do not typically feel they're most alluring after delivering a baby, and those taut, unorthodox hospital gowns don't help much either. Hot Mama Gowns are pure cotton pregnancy gowns made for nursing mothers.
Hot Mama Gowns was founded and invented by Deidra Haysel. She designed her robe after delivering her baby and was compelled to wear an uncomfortable snug gown that was especially hard to adjust while nursing.
Women who recently had a baby do not want to waste time thinking about their own privacy when they might concentrate on their infant. For that exact purpose, Haysel came up with a plan.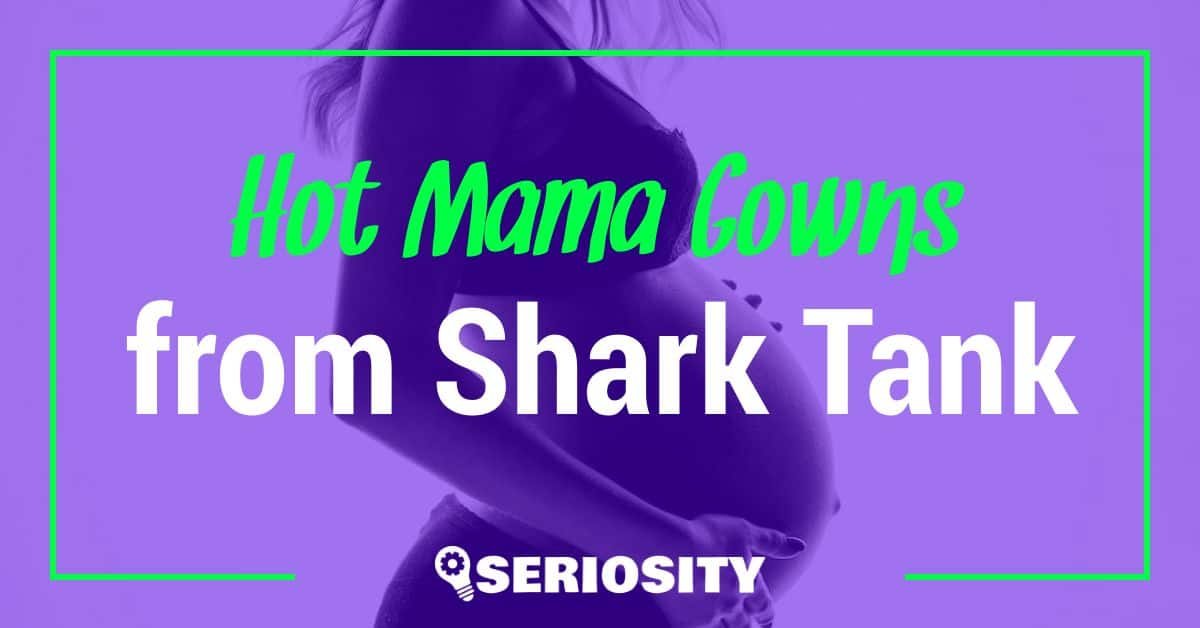 Haysel returned to work as soon as she and her daughter were released from the hospital.
Haysel was disappointed with the present maternity garments on the market, so she decided to design her own "New Mommy Gowns," which were comfy and complemented the expected ladies' bodies.
The dresses were made in sizes ranging from 2 to 24 to fit consumers of different sizes and shapes. Haysel believed that the concept of Hot Mama Gowns was wonderful and appealing to ladies.
The gowns would be organ cotton-made, making them far more comfortable than surgical scrubs. Unlike hospital robes, which do not cover the back, this gown would do so.
She then began to sell them. Because Haysel needed a push for her business, she decided to appear on Shark Tank.
Haysel requested $30,000 in return for a 20% stake in her firm on her debut on "Shark Tank." However, despite having models to demonstrate the contrast between her robes and those provided by hospitals.
Haysel also revealed that she may have only generated $11,500 in 2 years, but she has $20,000 in supplies, no liabilities, and earned all her orders with no significant promotion. Haysel went on to say that merchants have approached her about stocking her dresses in their retail stores.
The sharks, on the other hand, were unsure. Kevin O'Leary stated, "Haysel had no vision and no business," while Kevin Harrington criticized her for running the company part-time but demanding full-time monetary investment.
Barbara Corcoran was willing if Haysel agreed to a $30,000 proposal for 40% of the firm and consented to shift the sizes available from numerical categories to large, medium, and small. Haysel declined the 40% share and eventually walked away without a settlement.
Haysel was disappointed after her appearance on Shark Tank. She stated that taking the offer might have required her to give up most of the reasons that had actually motivated her to establish the firm.
Hot Mama Gowns went on, and Haysel gradually expanded her firm through internet sales and specialty retail stores.
Haysel retained a good figurative following on Social media, communicating on a deeper level with her clientele.
Haysel's product was, however, withdrawn in 2013, which resulted in its closure.
Our Review of Hot Mama Gowns
Although it is a remarkable transformation in a woman's life, being a new mother may be a complicated and stressful experience. Deidrea Haysel witnessed this personally throughout her stay at the hospital post-delivery.
The typical surgical scrubs that the patients are provided throughout their stay are neither flattering nor comfy. Because the backs of these gowns are usually exposed, they provide minimal privacy.
Hot Mama Gowns are beautiful maternity and postpartum gowns that will make you happy and legit feel like a hot mama!
Pros of Hot Mama Gowns
They are made of pure organic cotton.
For Mama's protection, zip down the back.
Two separate ribbon-tied flaps enable quicker, simple, and covert breastfeeding.
Comes in sizes 2-24. A one-size-fits-all ball bag appearance is no longer acceptable!
Gowns extend to suit a baby bump before contracting to adjust as nursing pajamas after childbirth.
Sizes are predicated on Mama's pre-pregnancy size-this is SO essential when deciding which one to purchase!
They come in beautiful packaging with a heart-warming note from Haysel.
Cons of Hot Mama Gowns
The price was slightly higher than other alternatives available on the market.
Who Is Hot Mama Gowns For?
Hot Mama Gowns are for new mothers who have just delivered their babies and want comfortable wear for breastfeeding their newborn while also staying in something soft, alluring, and easy to wear attire. The postpartum phase can be depressing and full of challenges, and the last thing a woman wants is to be in those crisp, boring, zero-privacy surgical scrubs.
Hot Mama Gowns was designed to provide the utmost comfort to new moms of all sizes and shapes, in beautiful designs and flattering fitting.
Are There Any Alternatives?
While Hot Mama Gowns are no longer in business, you can easily find similar products to avoid wearing those uncomfortable crisp rags during the most sensitive moments of your life.
Here are a few options:
Frida Mom Hospital Packing Kit for Labor, Delivery, & Postpartum
Ekouaer Nursing Dress
Bamboobies Nursing Nightgown
Our Final Thought
Even though Hot Mama Gowns did not do well on Shark Tank, Deidrea dedicated herself entirely to her dream business and fared pretty well for herself for quite a long. She was constantly tweeting and politely taking all comments from the moms who bought her merchandise.
She was constantly enthused about knowing their experiences and was quite eager to engage with her clients on a deeper level. Alas, Hot Mama Gowns' fortunes began to deteriorate, and postings on Twitter were discontinued in 2013. The Hot Mama Gowns webpage has also been removed, and the article is no longer available on Amazon.
Yet, many different postpartum robes are available for ladies who prefer a more comfy gown. It only takes a few minutes on Amazon to select the appropriate design and size for you!