Are you someone who loves to travel? Do you have to travel for work frequently with barely any time to pack all your essentials? If yes, we present the first-ever packing service provider who will take all your packing worries away: UnPack.
Now you can travel light and avoid long waiting lines at baggage claims and airport security checks. UnPack is a company that packs and delivers all your required clothing and accessories to your desired destination.
Aaron Loskop and Andrew Zahornacky founded UnPack when they realized that they did not have sufficient clothes to refresh their wardrobes for their frequent business traveling trips.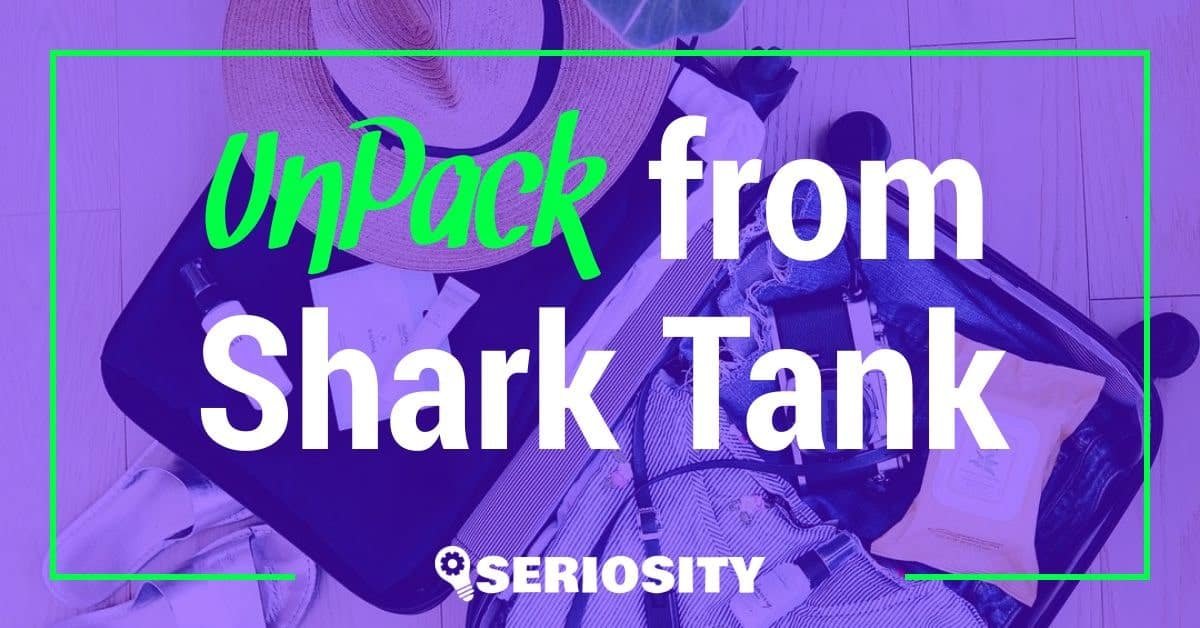 UnPack provides a wide range of services for different weathers and occasions according to your requirements. Just pack your most basic travel essentials in your hand carry, and you are ready to go. With UnPack, there is a three-step rule that you need to follow to travel light:
Start by selecting the kit of your choice.
Choose your desired location where you want your  clothing to be delivered
Travel light with a carefree mind.
The best part about UnPack is that it allows you to avoid the high cost of excess Airline baggage fees giving you a lot of spare time to cruise through the airport and stop at your favorite duty-free shops. It also helps you avoid lost or mishandled baggage at the airport.
What is excellent about UnPack is that it also delivers essential items that people often forget to pack, like chargers. Now you can focus on enjoying your trip and getting work done instead of worrying about what you need to buy and pack or what you've missed. Unpack allows you to travel with less but arrive with more.
The two entrepreneurs understood that they would require a hefty amount of capital to start their business, so they decided to make an appearance on Shark Tank seeking an investment of $500,000 in exchange for a 40% ownership of UnPack.
They started their pitch by telling the Sharks that Andrew had to pay $50 at the airport for excess luggage. They also emphasized the time he had to spend packing, waiting at baggage claim, and dragging a large amount of luggage at the airport.
They then presented a solution to all his worries which was UnPack. They demonstrated that you only have to log in to the website, select your desired location, and have anything you want to be delivered to your hotel before arrival.
The Sharks were a little concerned about people having to wear someone else's clothing. They were also slightly skeptical about how the size issue would be catered to.
Despite their best efforts during the pitch, they failed to get a deal on Shark Tank and had to leave without a contract. If you are wondering whether their business still exists today, we are sorry to tell you that it does not; even though the website still exists, it does not seem to be updated since their Shark Tank appearance.
Shark Tank did help them get a lot of publicity, but it seems they failed to secure funding to get their business running.
Our Review of UnPack
If you think traveling with a lot of luggage is an unnecessary annoyance, UnPack would have been the perfect choice for you as it was dedicated to resolving this issue.
Traveling without luggage can be the best thing as it helps you avoid problems of lost luggage, endless waiting at baggage claims, expensive airline baggage fees, and countless security checks at the airport. With UnPack, you can rent your favorite clothing and other toiletry items and have them delivered to your desired location.
You can schedule your suitcase to arrive ahead of you. Besides underwear and socks, UnPack delivers just about anything you can think of, like clothing, shoes, caps, and other accessories.
It is the perfect choice for frequent travelers with insufficient time to pack and wash their clothes between journeys. Once you are ready to travel back home, you can leave the suitcase at the hotel, and UnPack will have it collected. Whether traveling for work or fun, UnPack ensures that you have stylish outfits for all special occasions you have planned for your trip.
This service eliminates the need to purchase a new set of clothing each time you travel. They have partnered with big brands like Nike and the Ministry of Supply to provide high-end clothing to their customers.
Pros of UnPack
Allows travelers to travel light.
Eliminate issues of lost and mishandled luggage at the airport.
Your suitcase will be waiting for you before you reach your hotel.
Eliminates the need to haul heavy suitcases across large airports and shuttle busses.
Allows users to create a profile that will be used to determine their size and style preferences.
Cuts on the cost of excess baggage at the airport.
Allows users to have more luggage capacity during their travels.
Cons of UnPack
You may have to reuse someone else's clothing.
Sizes may not always be 100 percent accurate.
High cost of renting items.
If, for some reason, the luggage does not arrive on time, it would be a big hassle for people who didn't bring any extra clothing with them for the trip.
Who is UnPack for?
Unpack is meant for frequent travelers looking for a way to travel light. It allows them to have their clothes and other essential accessories taken care of and delivered to the hotel before arriving.
Are There Any Alternatives?
So far, we have not found any alternatives for UnPack.
Our Final Thoughts
Wouldn't life be much easier if you didn't have to pack for your frequent trips abroad or drag heavy luggage across the airport? UnPack was a great business idea for travelers to reduce their packing and luggage handling time.
It would have saved money people would otherwise have to spend purchasing new clothes. Unfortunately, they did not get a deal at Shark Tank and could not move forward with their unique business idea.