The Gameface Company, also known as Game Face Tattoo, is an excellent alternative to face painting. They provide a temporary face tattoo that can be washed or peeled off. It comes in a variety of designs and is very comfortable to wear. It can be used for all kinds of sports events, birthdays, festivals, etc.
The company was founded by Doug Marshall, who started it as a side business. As a father of two kids, Doug knows the struggle of having to put on face paint for a sports game or a birthday party and then dealing with messy shirts. He came up with these tattoos that could be easily put on and off without having to deal with cleaning paint off any surfaces. This product was named Gameface since it allows you to put on a "game face" of your choice.
The bestselling point of these tattoos is their similarity to face painting and the ease with which they can be put on and taken off. They eliminate the stains and the extensive time taken by face painting. The faces can be put on as a show of support for your team during a sports match. Although they can only be used once, the masks are a convenient and easy-to-use face painting.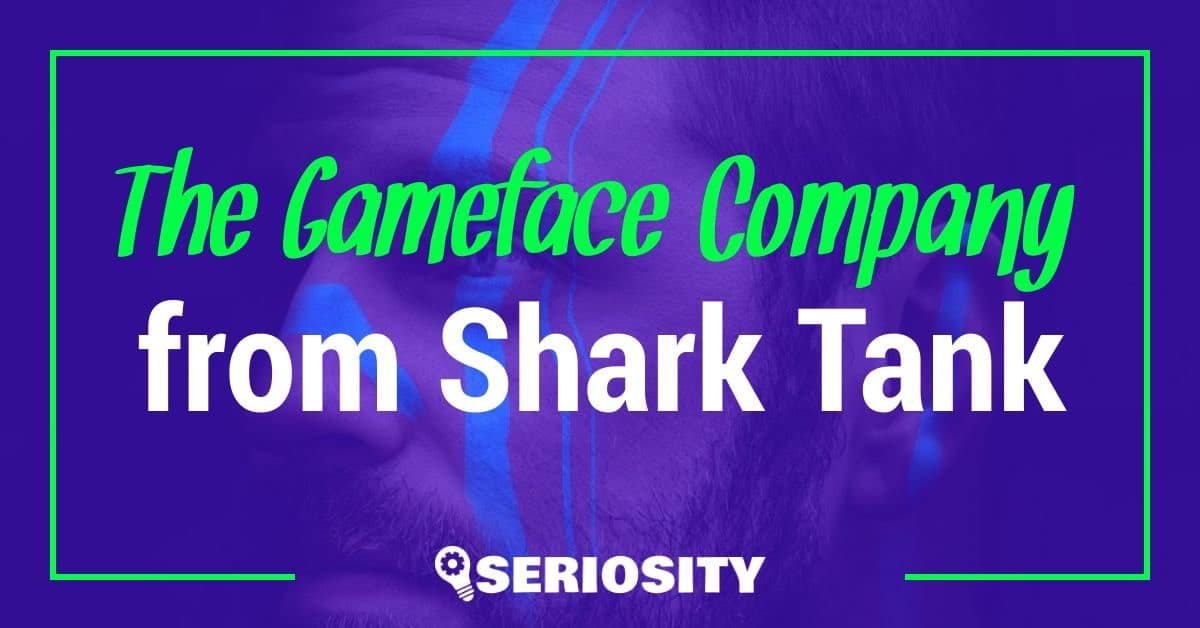 Before coming to Shark Tank, Doug was facing trouble focusing on his business while also working his job in sales to provide a stable income for his family. He intended to use the investment from Shark Tank to provide a salary for himself to support his family till his company grew enough.
Are They Still an Active Company?
Yes, they are active and still in business. You can find their products on their website. 
How Did the Shark Tank Pitch Go?
Doug entered Shark Tank with an initial ask of $450,000 in return for a 25% equity in his company.
His two children accompanied him, all of them wearing the Gameface masks. He gave his pitch centered around the fact that his product is patented and that it changes what people think about face painting. Doug then handed out samples to the Sharks to see for themselves. They were impressed with Doug's peel-off demonstration, but now they wanted to get down to the numbers.
Mark asked about the revenues, and Doug replied that this was his fifth year in business with this part-time job. He had been operating from his garage and expected to make $105,000 the following year. The Sharks found his cost and profit margin impressive but weren't happy with how much profit he made in the past year.
Kevin told Doug's children to leave the Tank if it got ugly. Daymond was the first to say he's out after he heard about Doug's plan to get $300,000 out of the $450,000 as his salary for three years. Robert was out for the same reason. Kevin offered $150,000 for 30% of his company and the remaining $300,000 as a loan with a royalty of 25 cents on each mask.
Lori offered the $450,000 for 40% if Mark went in with her. Mark offered him $1,000,000 in exchange for the whole company, including a salary of $80,000 for five years for Doug, and Lori went in with him on this deal.
After consulting with his wife, Doug countered with $450,000 for 35% and an $80,000 yearly salary. Lori and Mark agree to it if they get a 10% royalty until they recover their money. They shake hands, and Doug leaves the Tank with his investment.
Our Review of The Gameface Company
We decided to try The Gameface Company masks for ourselves, and here's what we found.
The good news is that it looked like face paint and didn't take time to put on. It came in many designs, and we preferred it to the hassle of face paints. It felt very comfortable on our faces and came off quickly.
The bad news is that it was only for one-time use. After putting it on, the mask is either washed or peeled off and cannot be reused.
Pros of The Gameface Company
It's less messy than face paint
Saves a lot of time as compared to face paint
Safe for kids
Personalized designs are available
Affordable
Cons of The Gameface Company:
Cannot be reused
Takes away the fun of face painting
Who Are the Gameface Masks For?
The Gameface masks are for anyone who likes to have their team's colors on their faces when going to a basketball or a football game. Kids can also use them in place of face painting at birthday parties. Parents can use these on their kids to save themselves the trouble of cleaning paint-stained clothes.
Are There Any Alternatives?
Waterless Gameface Tattoo is an excellent alternative to these Gameface tattoos. Just like the Gameface Company's masks, they are easy to apply and remove and come in many designs. They don't require any water while removing and are also affordable.
Their downside is that they're not as authentic as Gameface masks. They're more like stickers with a transparent background instead of masks and don't feel very comfortable.
Our Final Thoughts
Overall, the Gameface tattoo masks are a new and improved version of face painting without all the hassle. They save everyone a lot of time and are very much in demand at sports matches. They're easy to use, can be customized according to your taste, and are safe for kids.
Although they cannot be reused, their price is affordable so that they can be purchased easily for occasions. It gives you the face paint look while saving you the time spent in the washroom to clean up afterward.