Who doesn't love nuggets on a road trip? However, it can be very frustrating when the road gets bumpy. You spilled your favorite dip, making your clothes and the car messy. Ketchup-less fries and nuggets don't sound appetizing, which is certainly not the solution.
Three friends, William Moujaes, Michael Koury, and Tony Lahood, decided to go on a road trip. On the way, they stopped at the drive-thru to order fries and burgers. After finishing their meals, they realized something was missing. They noticed how they unconsciously avoided opening the sealed dips to avoid messing up their clothes and the car seats.
Stains caused by ketchup and dips are stubborn to take off, and they decided it wasn't worth the risk. Realizing that this problem was faced by millions worldwide who had to consume meals without dips to avoid the risk of spillage, the trio came up with Saucemoto – a trivial yet sauce dipper clip that prevents the dip from getting slipped.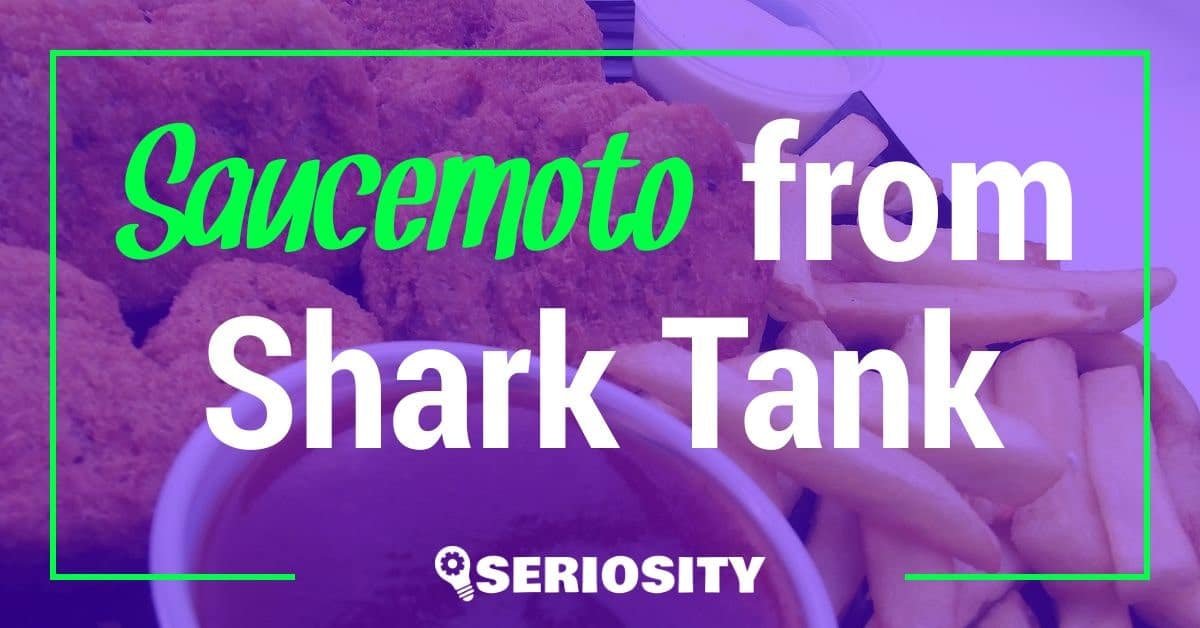 After further research, they realized that 20% of Americans consumed their meals in their vehicles, most of whom resorted to fast food. While the product may be small, please don't go by the size as it is all you need to enjoy your favorite meal with a dip while on the road. Read our review to learn more about Saucemoto!
Saucemoto is a company that produces Sauce Dip Clips to hold the dip container in your car. It prevents the sauce from spilling due to turns or bumps while driving. William, Michael, and Tony sketched several designs of their product before finalizing their in-car condiment holder.
The best part is that Saucemoto fits most dip packets or containers. The company has introduced dip clips in various shapes and sizes, including Burger King, Dairy Queen, Chick Fill-A, and many more.
The trio needed a good investor to grow their business and thus approached the Sharks at Shark Tank, hoping to seek an investment of $45,000 for 15% ownership of Saucemoto. They started their pitch by distributing samples and telling their story, claiming that the days of having fries and nuggets without dips were over.
Kevin was particularly intrigued by their business idea, especially when he heard that the founders aimed to partner up with large fast food chains and car manufacturers to grow their business. The Sharks were impressed by their profit margins and appreciated that they had marketed the product to the right audience.
Kevin was the first one to make then an offer. He agreed to invest $45,000 for 50% ownership of the business. Robert followed by offering the same investment amount for a 40% stake. Kevin then proposed an offer of $45,000 for 20% equity. The trio realized this was the best deal they could get and accepted Kevin's offer.
Final Deal: A deal of $45,000 in exchange for 20% ownership was finalized between Kevil and Saucemoto.
The good news is that Saucemoto is still an active company doing great business. They have attracted several big fast-food and car manufacturing firms using innovative marketing strategies. If you want to enjoy their handy dip clips, you can order them directly through the website or via Amazon.
Our Review of Saucemoto
If you are tired of avoiding opening dip containers in your car, Saucemoto is just what you need, a rectangle-shaped in-car dip holder. It has a small, functional design that allows you to fix it onto your car's air vent. What we love about the product is that it is designed to enable you to fit sealed condiments pouched from all your favorite fast-food chains.
Moreover, Saucemoto is made from premium quality food-grade plastic. It has a sleek design that prevents your dashboard from appearing cluttered. It is carefully designed to ensure that it doesn't disrupt airflow from the air vents.
We were also pleased to know that Saucemoto has been tested on bumpy roads to ensure it does not spill. The founders have also tried on off-routes to ensure that it does not cause even the slightest spillage.
The product is sturdy and makes road-trip munching super convenient and mess-free. It comes in different pack sizes, so you can choose between 2-pack, 4-pack, 6-pack, and 10-pack Saucemoto dip holders. Saucemoto comes in three colors: red, gray, and black.
Pros of Saucemoto
It can fit onto the air vent of any automobile.
It has a universal size, allowing you to fit dip pouches from all your favorite fast food chains.
The product has undergone all on-road and off-road conditions.
It is available in different sizes, packs, and colors.
It is compact yet sturdy and durable.
It does not block the airflow from the vents.
It is made from food-grade materials.
Cons of Saucemoto
For a simple dip holder, it is pretty pricey.
It is not compatible with all air vents.
Some users have made complaints about the holder not sitting straight.
Who is Saucemoto for?
Saucemoto is for all travelers who want to enjoy fast food with dips without worrying about spilling. It is perfect for people who often consume fast food while on the go. Apart from users, this product also acts as a promotional tool for fast food chains allowing them to offer Saucemoto as a complimentary product with their meals.
Are there Any Alternatives?
Saucemoto now has many spin-offs in the market offering similar in-car dip holders. One of the best alternatives for Saucemoto is LUTER – a company that sells sauce cup holders that can fit onto the car vent. Their design and functions are pretty similar to that of Saucemoto dip holders.
Our Final Thoughts
Saucemoto acts as a cup holder for your favorite food dips and ketchup. Made from food-grade materials, it provides a mess-free way to enjoy fries, nuggets, and other fast-food items with dips.
You can easily attach Saucemoto to your car's vent without worrying about disrupting the airflow. Regardless of how bumpy the road may be, Saucemoto will hold your dip firmly in place, eliminating any chances of it spilling on your clothes or the car's interiors. Say goodbye to ketchup-less fries and get the Saucemoto dip holder now – it is truly worth it!