Missed Tupperware lids are a mystery that has grappled our minds for years. No matter how well you take care of them or ensure proper storage, you somehow always end up losing the lids of these food storage boxes. As if this wasn't enough, there are always lids that surprisingly do not fit any of your containers. Many people have attempted to resolve this mystery but to no avail.
Dr. Michael Tseng, a physician by profession and an inventor and entrepreneur by heart, found an easier alternative to the ever-existing Tupperware mystery – Plate Topper!
What is the Plate Topper?
Plate Topper is just what its name suggests – a circular lid to convert your plates into airtight food storage containers. With an appearance similar to a cake plate cover, Plate Topper is made with microwave and dishwasher-safe plastic and features silicone edges to create an airtight seal. It also features a handle for convenient handling.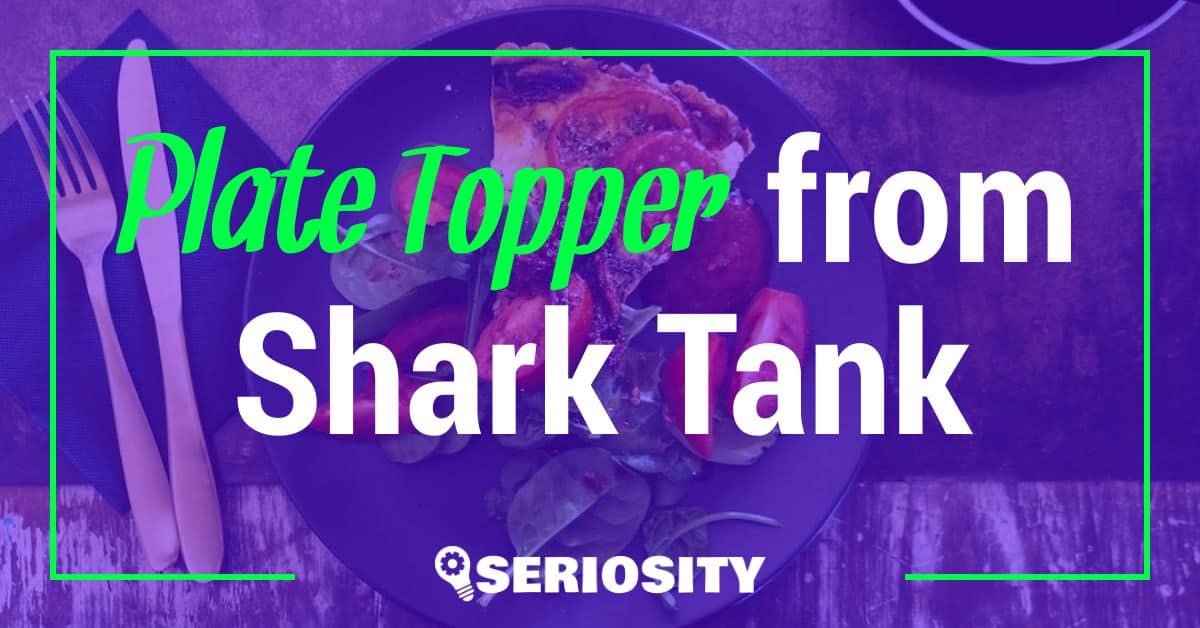 Designed and created by Dr. Michael Tseng, who left his career as a physician to pursue his passion for entrepreneurship, Plate Topper was brought to Shark Tank in 2013 during its 4th Season. It had already appeared on QVC and won Walmart's Get on the Shelf competition and hence, had a proven track record of success.
Dr. Tseng came to Shark Tank seeking an investment worth $90,000 for a 5% share in the company and a throw-in of three out of five different Plate Topper designs. He wanted Sharks' help in taking his product to two of the largest retailers in the country.
The product incited Sharks' interest. But, as always, they tried negotiating. Mark asked for a 5% royalty for a $90k investment. Lori demanded 30% shares in exchange for $90,000, along with the promise to take the product to the world's largest retailer. Daymon offered $1 million for Plate Topper,but asked for a 25% stake in the company in return.
The pitch lasted for about two hours, making it the show's longest ever pitch. Finally, Lori came up with an offer that Dr. Tseng agreed to, perhaps because he had run out of time. He agreed to give Lori Greiner an 8% equity in the company in return for $90k. However, the deal was never finalized. Lori backed out when Dr. Tseng refused to give him decision-making authority for the business for one year.
The deal didn't work out, but Plate Topper got the marketing push it needed from its Shark Tank appearance. There was a significant increase in sales not just after the episode went on-air for the first time but after its every re-airing. Following the great response, Dr. Tseng introduced two similar products and filed patents for them, just like he did for Plate Topper. The new products included a Bowl Topper – an airtight lid with a steam vent for bowls – and Ice Topper – a covered ice cube tray.
The sales boost from Shark Tank did work for the company in the short term, but it couldn't keep it afloat for long. Plate Topper's website is not active, its social media platforms have been dead for several years, and the product is no longer available on Amazon or even Walmart's website.
According to some sources, Dr. Michael Tseng is still in the business world but has shifted his focus from Plate/Bowl/Ice Toppers to consumer products in a variety of different markets, including home fitness, pets, kitchen, and bedding. There are no products listed on the company's website, though, so we aren't sure how credible this information is.
Our Review of Plate Topper
Plate Topper was indeed a genius idea. It helped resolve the missing Tupperware lids mystery by eliminating the need to buy those containers and thus, helping people save some money as well. However, it must have created space issues. Plates take a lot of space as compared to food containers. Moreover, they can't be stacked like Tupperware. And there is only so much space in refrigerators.
Storing food on plates might not be a problem for those living alone or families who rarely have leftover food or make bulk batches for the week. But it wasn't the most convenient or practical solution for most families.
Plate Topper was surely a great product to be used in the microwave, though, as it helped keep its interiors clean by taking all the food splatters to itself. It was also dishwasher safe, so cleaning it wasn't a problem either.
Whether or not your found Plate Topper useful, there is no point in discussing it as the product is no longer available.
Pros of Plate Topper
Made food storage easier
Eliminated the need for Tupperware
Microwave-friendly
Dishwasher safe
Came in different sizes and styles
Cons of Plate Topper
Wasn't the most practical storage solution
Created space issues in the refrigerator
Who is Plate Topper For?
Plate Topper is no longer available. But when it was, the product had a large and diverse target market. It was a daily use product meant for everyone.
Are There Any Alternatives?
Although Dr. Tseng patented his products, now that those products are no longer available, several others of the same kind have appeared on the market. There are numerous varieties of airtight plate and bowl toppers available on Amazon, Walmart, Target, and almost every other retail store.
Our Final Thoughts
Plate Topper was a good idea, but it wasn't most practical for those with limited storage space in refrigerators, which holds true for most people. Having said that, it was a great product to use in the microwave, store leftover food on the counter, or cover fruits, bread, and other such stuff to prevent flies and other bugs from sitting on them. It is, however, no longer available.
You can find many similar products both online and in stores.