Ping Pong is a sport loved by people of all ages, from youngsters to teenagers to adults. Once you start playing, you can't stop loving this incredibly fun game. And what would you give to be able to play ping pong whenever and wherever you feel like it? But to do so will require you to get a table, and it isn't practical if you want to enjoy the game anywhere you want.
This is what the Jung brothers experienced as they spent their entire childhood playing the game in their childhood home. The boys would compete against one another as well as with relatives and friends on the ping pong table they had placed in their parent's basement.
As adult life hit them and other important responsibilities took hold of their lives, their opportunity to play ping pong became limited. Whenever they went to see their parents, they hardly had enough time to play. But their devotion to the sport never wavered.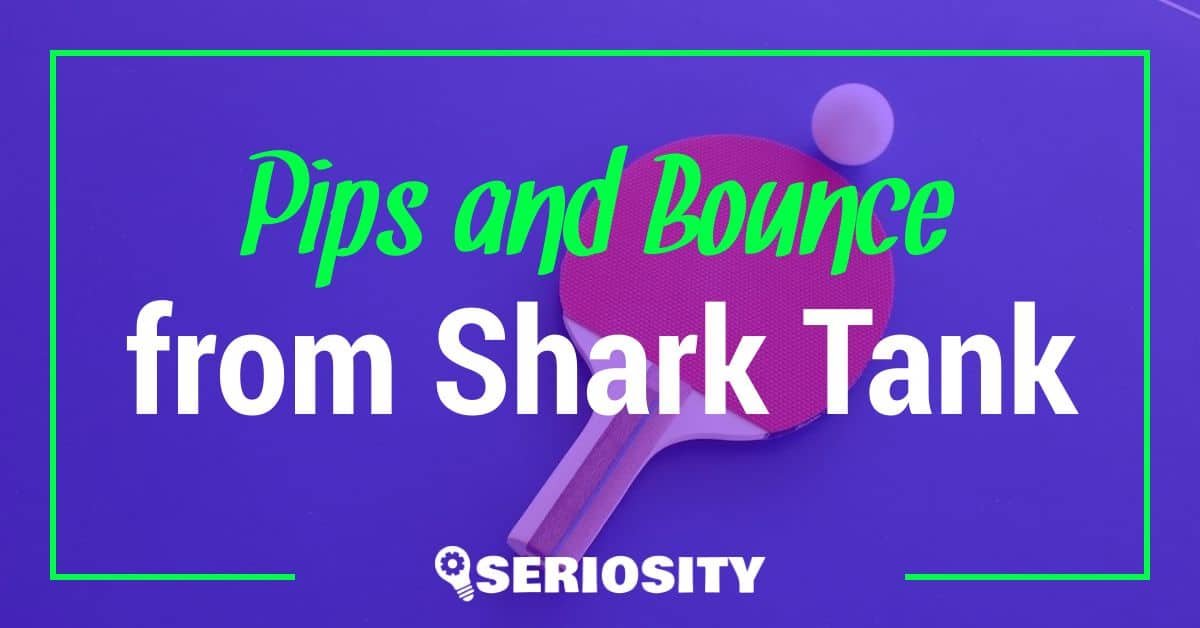 Keep reading to find out what they did to get back into their beloved game and help others in the same situation.
What are Pips and Bounce?
Both the Jung brothers lived far from each other, with one living in New York and the other in Portland, Oregon, with similar middle-aged routines and responsibilities. However, Eugene Jung, who resided in New York, frequently participated in competitions held at his friend's house.
Michael Jung learned about this from Eugene and instantly had a brilliant idea. With his love of ping pong, he wanted to create something innovative that ping pong enthusiasts around might enjoy.
Back in 2012, Michael made the decision to begin hosting pop-up ping pong events in Portland. At the time, he had no idea that his first event would be a huge hit and gather over 200 attendees. That is when he understood this could turn out to be a highly lucrative venture.
Michael made the decision to quit his day job and begin running temporary ping pong tournaments. Eugene also packed up to join his brother in Portland. They named their venture Pips and Bounce and reached their peak soon after their first event in the city. Later on, the duo decided to create their own physical store rather than a pop-up event.
They launched a Kickstarter campaign which helped them raise over $50,000 and accomplish their vision. There have been multiple occasions when tourists from other regions of the country have appreciated Pips & Bounce in Portland. With a superb ambiance involving not just ping pong but drinks, food, and a whole lot of fun. Clients requested the Jung brothers to open up an outlet in their cities as well.
However, this necessitated a huge investment and responsibility in a different city, which is why they decided to approach Shark Tank for help.
Keep reading to see how that went.
Pips and Bounce on the Shark Tank
The Jung brothers entered the Shark Tank looking for a $500,000 investment in return for 10% equity. However, just listening to a 5 million dollar asking price sent the sharks into a frenzy. All the sharks agreed that it was too early for the duo to consider franchising, and they couldn't resonate with the expansion plans of the brothers.
Additionally, their business concept is fairly new, and future prospects seem uncertain for an investment. Moreover, Pips and Bounce's profit margins are also fairly low at only 7%, which further put off the shark. Any business should at least have a 14% profit margin before seeking an investor. This results in the sharks being eliminated one by one, and sadly, the Jung brothers walk out of the tank without an investment.
Our Review of Pips and Bounce
Pips and Bounce is essentially an event space and social trend for ping pong lovers with the added joy of beverages and food. The space is created out of pure love and passion for the sport and mimics a retro basement concept.
The duo created the space by using up all their savings as well as the Kickstarter campaign money. Guests of the ping pong bar pay $16 for 30 minutes of play and can also be rented out for corporate events, fundraisers, and private parties.
While there may be a notion that Pips & Bounce is only for diehard ping pong fans, the establishment genuinely welcomes visitors who want to chill out. It is a place for people to socialize and have fun. From recreational players to the most skilled local competitors, the facility caters to a diverse group of ping pong enthusiasts. The concept is to create a space where individuals can engage in ping pong while holding a treat in their other hand. It serves more as a location for people to have fun and laughter than to start practicing ping pong.
Pros of Pins and Bounce
Ahappy environment where everyone can have fun
Aprominent element of the Portland neighborhood
An economical spot to enjoy ping pong and some snacks
Can use to host celebrations, business gatherings, and private events.
Cons of Pins and Bounce
Only available in Portland
Who are Pins and Bounce for?
Pips and Bounce is intended for anyone and everyone with love for ping pong. However, the only place it is available is in Portland, Oregon. Anyone who frequents the metropolis or resides there can take pleasure in the atmosphere created by the classic basement setup.
Are There Any Alternatives?
There aren't any alternatives that offer a fun basement ping pong enjoyment; however, there may be similar basement setups, but without the ping pong aspect.
Our Final Thoughts
Even though the Jung brothers couldn't get the shark's investment, they seem to be doing pretty well after a long period of closure during the 2 years of the pandemic.
And although they were unsuccessful in opening in other locations, their Portland spot is flourishing, and the duo is expanding their horizons by tapping into other business prospects.
If you want our opinion, we would definitely suggest that you visit Pins and Bounce if you happen to be in Portland; even if you are not a fan, you will definitely love the fun ambiance they have created in the basement space.