Three-Day Rule is a website created by Val Brennan, a successful lawyer. As a lawyer working her way up, Val spent a lot of time with her head buried in-between her books and would work sixteen hours a day.
Her career took most of her energy, so she barely had enough time to spare to socialize, meet new people, and try out different dating websites. She was no longer in that stage of life where she could talk to a guy in a bar and get comfortable with him, only to realize several months down the line that he had a girlfriend or, worse, was married.
Desperate and exhausted, Val chose not to date anyone for a while.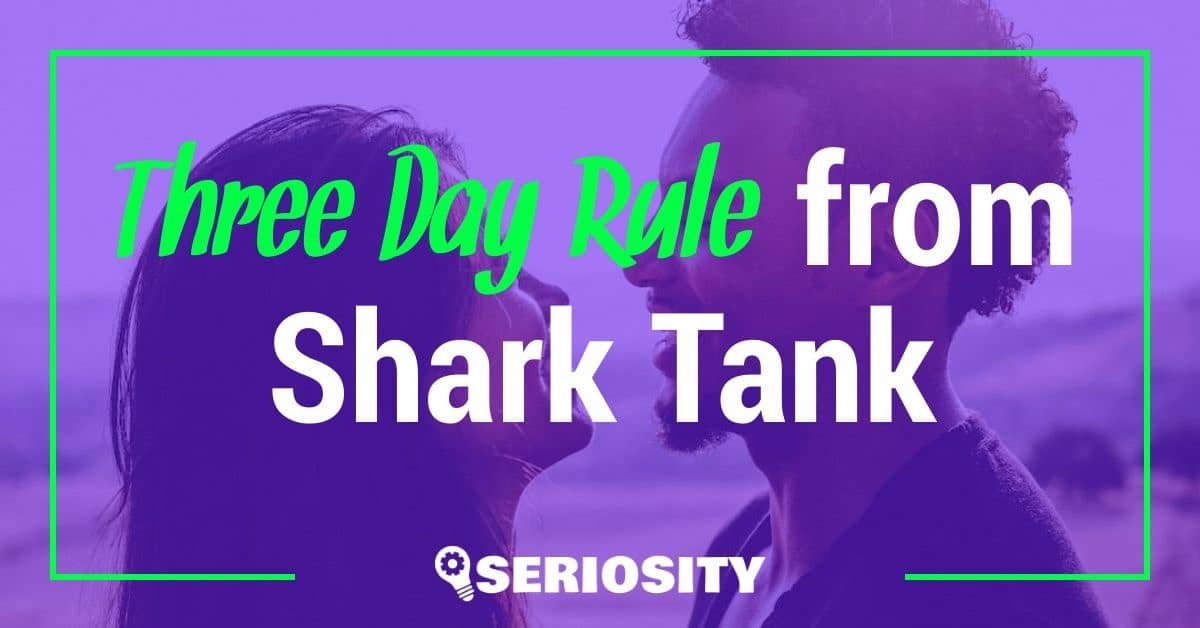 Soon, she realized that she was not alone in this- other successful and young professionals were going through the same- lack of time and inability to meet new people without going through inactive and fake dating profiles. Professionals deserved to have a better experience in life, which is why Val sat down with her partner and decided to create the Three-Day Rule.
Three-Day Rule is a dating website that is very different from other websites- to become a part of this; a member must be invited by an existing member who must also endorse them. Three-Day Rule is almost like a private dating club, but the population within is a wonderful pool of professionals and extraordinary individuals looking for some companionship.
The application process for Three-Day Rule is extremely competitive- upon acceptance, individuals will have to take a quiz so that the website can understand their type.
Then, they will automatically receive a number of matches from which they can pick and choose, and soon, communication from both ends will begin. Val has given individuals the option to communicate with her directly since she understands the struggle of being single and failing to find the correct partner.
On Three-Day Rule, individuals are allowed to set up their own date once they believe that they have found a good partner from themselves. She is confident that the Three-Day Rule can help professionals find their significant other, especially since she was able to do the same by using the application. After all, there are six million single people in America who desperately yearn for true love.
Val came to the Sharks asking for $200,000 in exchange for 10 percent equity in her company. When asked about what inspired her to name the company Three-Day Rule, Val said that in pop culture, individuals believed that after a date, they should not call someone for three days; otherwise, they would come off as reckless.
Due to this, people would stay by the phone for long hours, avoid going on other dates in the hopes that the person they went out with last week would call them, and eventually, they would not meet their significant other.
Since Three-Day Rule has a demographic that focuses on individuals making $50,000 a year, the platform is for those who are well-settled in their careers, accomplished in their professional lives, and looking to settle their personal lives as well.
Our Review of the Three-Day Rule
We believe that there are too many dating websites available all over the internet. However, the chances of coming across fake profiles and weird individuals are extremely high. The Three-Day Rule seems like it has it all figured out.
Pros of Three-Day Rule
Three-Day Rule is a dating website, just like any other, but it is solely catered towards individuals who are earning a set income, have a professional career, and are looking to find a significant other. It is not for teenagers and creepy old people looking to kill time.
Moreover, all the information that participants put on the Three-Day Rule application process goes through a strict validation process. No random person can become a part of this dating club because every member needs to be endorsed or invited to the club.
The website earns money through the subscription fee that they charge members. Three-Day Rule also offers premium services that charge extra so that individuals can have a "verified" logo on their profiles, making other members who want to approach them more comfortable.
This will also ensure that people are honest with each other and do not lie to get into another person's pants. After all, the idea behind Three-Day Rule is to build meaningful, long-lasting connections.
At the moment, the Three-Day Rule has 10,000 members, which shows how successful they are. The best part about Three-Day Rule is the founders- along with Val, her business partner, is an expert matchmaker who has been introducing individuals to each other for many years.
The two have organized events for years that have helped many people come together.
Cons of Three-Day Rule
We feel that the Three-Day Rule only focuses on a specific class of individuals- those earning a specific income. This makes the platform rather biased, almost like all the rich people get to socialize with each other. It draws the question that do individuals who do not earn as much money not deserve a chance? Is money all that matters in the dating world?
Moreover, the Three-Day Rule has only been in business for a couple of weeks. Members have not been charged yet, so there is no real way of knowing how successful the business would actually be. After all, everyone would join something that is free.
Who is Three-Day Rule For?
The Three-Day Rule is for individuals who make $50,000 a year and are looking for some companionship. It focuses largely on the professional community who are so busy setting up their careers that they do not have time to go out and meet people.
Are There Any Alternatives?
There are many dating websites available, but none of them are as thorough as the Three-Day Rule seems to be.
Our Final Thoughts
We believe that the Three-Day Rule could be extremely successful if all the protocols are followed through. After all, professional or not, everyone requires love and companionship. This platform could be a gamechanger for people who don't have time to waste on dumb dates and are looking for something more long-term.