Rumpl is a water, stain, and odor-resistant blanket made with synthetic materials to serve well in cold temperatures.
Does your blanket get wet while camping in cold areas? Are you tired of removing the stains and odor from your blankets? Do you need a carefree blanket solution that suits every environment? If yes, the Rumpl blankets can perfectly fit your needs.
Rumpl provides a series of stainless and odorless blankets made from synthetic materials. They provide warmth and comfort in cold temperatures. Whether you live in a cold area or like to go camping frequently, Rumple blankets can keep you warm throughout the night. The idea of Rumpl took inspiration from sleeping bag materials that stay unaffected under the changing weather.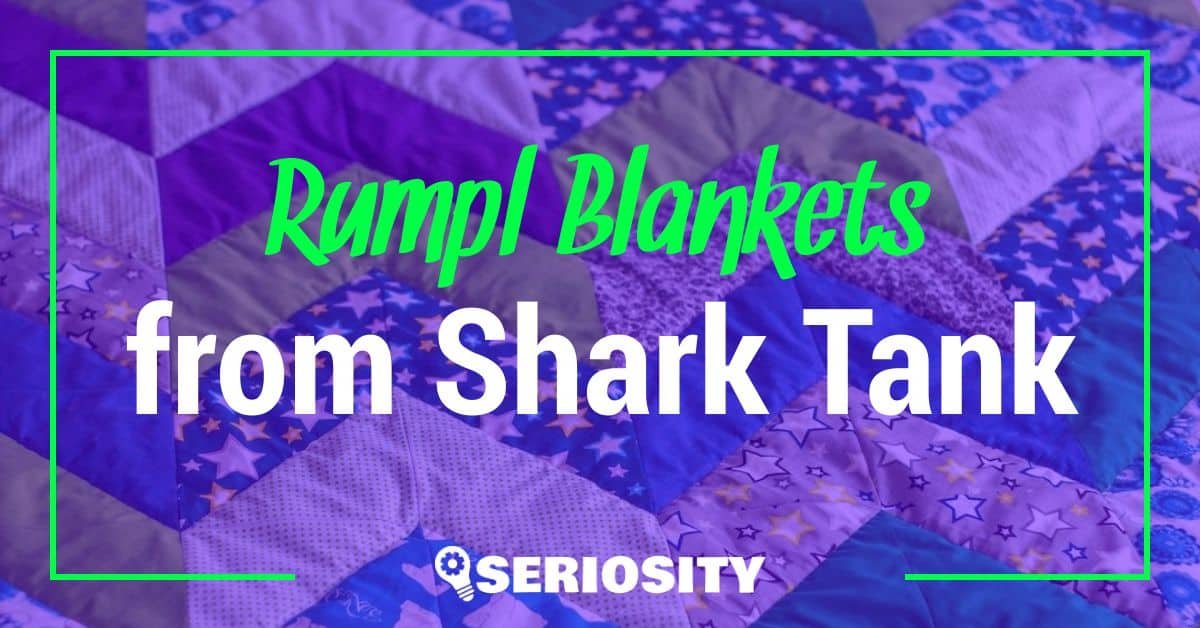 Blankets generally have a soft fabric that keeps the skin warm in winter. However, they can easily catch odors and stains. If you have children in the house, you will likely face stain and odor problems with your blankets. More importantly, water can quickly penetrate the fabric, making it less suitable for children and adults. Moreover, the stains and odors do not leave the blankets quickly. You may have to discard them down the road.
The Rumpl blankets are puffy and comfortable. You can easily pack them and take them along for a camping trip. The ripstop shell and insulation are made from 100% recycled materials. Despite its puffy presence, you can quickly throw it in the washing machine to clean it. Moreover, you can air-dry the blanket by hanging it outdoors or putting it in the dryer. Synthetic materials provide strength to the fabric for different cleaning procedures.
You can also find a packable puffy quilt to flatten and fold when needed. You can keep your Rumpl blanket in a portable cover without any hassles. Another positive factor is the warm insulation. Rumpl makers use sleeping bag materials and insulated jackets to provide warmth when sleeping in breezy, cold environments. The DWR coating on the blanket prevents it from catching oil stains, food odors, and other spilling incidents.
Rumpl has witnessed significant growth over the recent years. The company has an ongoing sales operation for its blanket products. You can find the products on the official product website and Rumpl's Amazon store. Rumpl started with a basic blanket idea. However, the company now sells different blanket types, including heated blankets. As of the previous year, Rumpl generated a promising revenue of $8 million annually.
The Rumpl owner Wylie appeared on a Shark Tank episode to promote his synthetic blanket business and to seek investments. He pitched his idea to the panel of sharks and shared how he established a business from a random idea.
Wylie was confident about his business venture. He sought $600,000 for 4% of his Rumpl business. Wylie presented the sharks with the product samples to give them an idea of the product's USPs.
The investors showed their concerns regarding the success of the business model. Mark was the first one to bow out of the deal. Wylie made an offer to Kevin to seek a loan of $600,000 for two years at 10% plus 5% of the total two-year sports licensing revenue. Daymond dived in and offered a $600,000 loan for two years at 10% plus 5% of the total two-year sales.
Blake liked Daymond's plan and offered to join hands with him to increase the wholesales by about 500%. Kevin offered $600,000 for 4% plus $10 royalty per blanket sale. Lori chose to step out of the ongoing debate with no offers to share. Despite revised negotiations, Wylie could not find a suitable offer and declined every offer.
Our Review of Rumpl
The idea behind the Rumpl blankets needs much praising. Blankets can be a pain to deal with due to several problems. While true, Rumpl made a difference in the competitive market by introducing easy-to-clean, pack, and use user-friendly blankets. You can use it for camping, sleepovers, and outdoor events in winter.
The top pro of Rumpl is its resistance properties. Blankets generally catch stains and odors forever. You may not be able to remove them despite trying multiple methods. If you opt for Rumpl, you can let go of such worries. The blankets are stainless, odorless, and provide complete water resistance.
The portable cover makes it easy for you to flatten, fold, and wrap the puffy quilt. Moreover, the puffy blanket does not take up much space in your car while on a road trip. Some campers use blankets as beds to sleep on. However, Rumpl may not be an ideal fit for such uses.
You can find multiple colors and sizes for the Rumpl blankets. While true, you may need to check the availability of the blankets before placing an order.
There are two downsides to the Rumpl blanket. You may not find the quality as durable as you may have hoped. You may find more durable blankets in the same price bracket. However, its synthetic nature places it among the superior options.
Another downside is the quality of bag clips. You may need to be careful when placing the blanket inside the bag. The clips come off easily.
Here are the pros and cons of the Rumpl blankets:
Pros of Rumpl
Puffy blanket
Water-resistant
Odorless
Stainless
Warm insulation
Cons of Rumpl
Less-durable
Poor quality bag clips
Who Is Rumpl for?
Rumpl is a universal product. You can use it anywhere in the world. Mostly suitable for colder regions, the Rumpl blankets can be a perfect fit for campers, travelers, and homes. You may use it in your bedrooms or for kids in winter.
If you have seniors at home, they can also use these synthetic blankets to keep themselves warm throughout the day.
Are There Any Alternatives?
Rumpl is a suitable option for most households. The blankets cover most of the features you might miss in the standard blankets. You can prevent water spills, food odors, and stains while using Rumpl blankets. If you find it too expensive, you can look for other alternatives online.
The KingCamp camping blankets are a suitable alternative to Rumpl. The price is almost halfway down. However, you may have to miss out on a few features.
Our Final Thoughts
Rumpl is an ideal addition to the blanket market. It saves you from the cleaning hassle and preventive use. You can easily pack it and take it on a road trip. If you want to get your hands on one of the Rumpl blankets, you may check out their official website for more details.