Entrepreneur and self-proclaimed "sales monster" appeared on Shark Tank season 12 to pitch for his skiing company, ODR Skis. The company made unique skiing equipment that made a strenuous sport easy for children and adults. Greco always wanted to be a disruptor and promote technology that changed lives, so when he saw a video of people suing Sled Dogs, he knew he had to intervene. Soon, Greco severed ties with owners in Norway and took the business to new heights.
He was hoping to partner up with a Shark to help him expand his operation for an investment of $350,000 for 10% equity.
Scroll down to know if Sharks agreed to take the plunge with him.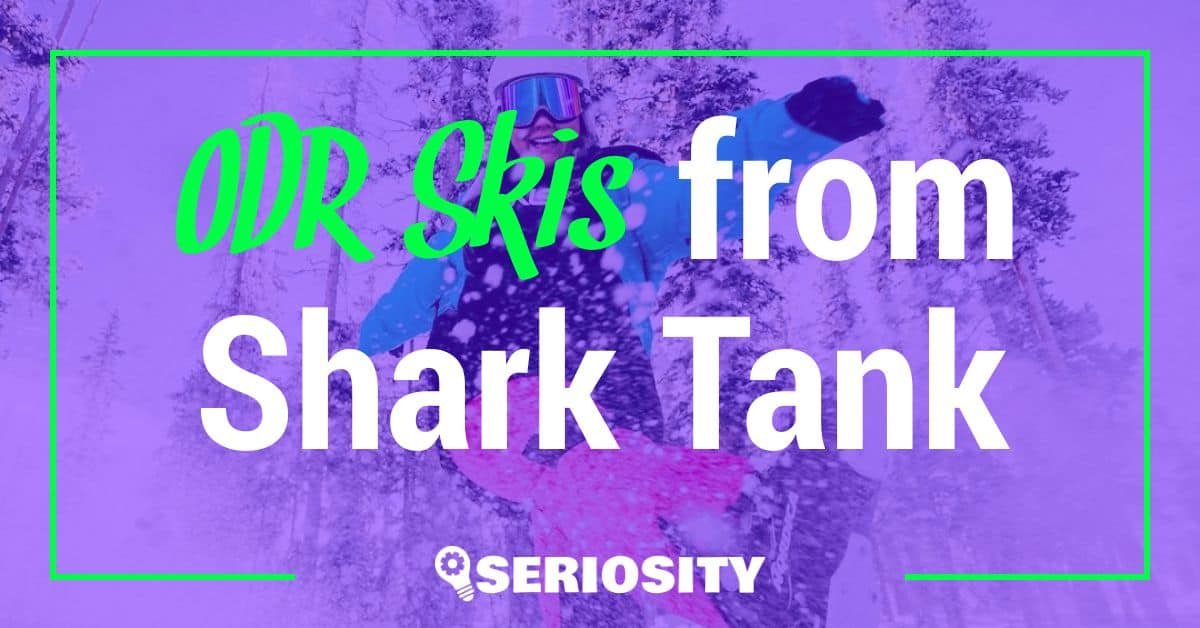 What Is ODR Skis
ODR Skis manufactures easy, hassle-free, and transportable skiing equipment that doesn't need binding and leverage points to give you edge control. Sled Dogs, the brand's best-selling product, simplified skiing and made it easy for amateurs and the injured who can't put up with traditional skiing equipment.
Entrepreneur Kevin Greco skated in Shark Tank season 13 on his Sled Dogs to pitch for his ski business ODR Skis. Greco opened his pitch by highlighting the many inconveniences of traditional skiing equipment. He demonstrated the difference between his solution to the problem, Sled Dogs, and conventional equipment by showing the Sharks a video of people using Sled Dogs with an ease of a professional worldwide.
Greco emphasized that Sled Dogs didn't risk runaway speed or out-of-control riding and was changing the skiing scene by eliminating leverage points and bone-crushing bindings. He boosted that Sled Dogs is safe and perfect for a tumble down the hill as, since its inception, there has never been a skiing accident at its expense. Greco closed his speech by promoting his ski business as the future of the sport and asking the Sharks if they would take this journey with him.
Lori asked Greco if he had any competition, and Greco admitted that he had some fairly new competition, but ODR skis had uniqueness to them. He revealed that his company was the only one using a fully integrated system that, despite functioning as ski shoes, they were as comfortable tennis shoes. He then turned the sample shoe in his hands around to show the hero of its design: liquid steel molding technology. Greco explained that with this technology, the riders have more edge control on harder surfaces
Mark inquired about the origin of the business and Greco that he became part of it in 2017. This information got Daymond's attention, and he asked for clarification. Greco elaborated that by the time he joined ODR skis in 2017, the company had been around since 2016. After watching a video of the product, he invested $100,000 to buy the distributing rights of the product in North Product. Little did Greco know that he would soon become the owner of the global brand using his sale acumen and business insight.
Kevin wanted to know how Greco transferred all the equity under his name, and Greco was happy to explain. He announced that he was a "sales monster" who was fierce in his ways and ended up building a community for his brand. He hogged the market share and overwhelmed the supply chain to the point they had no choice but to either give up all equity and come up with him to the next adventure as partners or face him as a competitor in the next round. These statements received explosive responses from the Sharks, especially from Mark, impressed by his attitude of owning his triumph without fearing judgment. Upon Kevin's inquiry, Greco cleared that he now possessed all the company shares worldwide.
Barbara asked how much investment he put in to get there. Greco revealed that after buying the distribution rights, he put in another $50,000 and then invested another $200,000 to clear the entire buyout of the company.
Kevin was curious about the sales, and the enthusiastic owner of ODR Skis told them the company made $238,000 in 2016, and when he got onboard halfway through the next season, they made $660,000. Barbara asked if he credited himself for the jump, and Greco answered in affirmative, making Mark laugh out loud. Greco added that they made $977,000 in 2018 and are now on track to making $1.5 million.
Kevin pressed for the profits, and Greco informed them they'd be approaching their profitability in the current season. Barbara interjected, asking if they had never been profitable until now, and Greco rectified that they had $120,000 in 2018. The Sharks agreed that Greco barely made any profits for a billion-dollar market.
Daymond asked Greco if he would stab him in the back the same way he did to the company's original owner, and Greco was quick to clarify. He explained that the supply chain was restricting and manipulating him, disrupting the ecosystem he had built in the U.S., so he had to decide for the benefit of his customers.
Daymond praised his product but reasoned that he couldn't bring in the knowledge necessary to accelerate the business, so he was out.
Lori was the next to step out, citing that she wasn't a skier and would add nothing to the business.
Mark called Greco the "perfect entrepreneur" because he loved selling his product and helping others. Despite the praises, he pulled out of the deal, saying he wasn't a skier.
Kevin said that Greco's projected sales for the year were nothing to the scale of the skiing industry, so he couldn't get behind the business as an investor.
With Barbara being the only Shark in the tank, she became Greco's last hope.
Barbara admitted that she didn't know if she could trust Greco enough to invest, so she was out.
Greco walked off the Shark Tank stage, hoping to change the landscape of conventional skiing on his own.
After Greco's appearance on Shark Tank season 12, the show's effect set in, and soon, he sold out of all his inventory. Unfortunately, the COVID-19 pandemic delayed its supply, but now the business is back on track with $2.5 million in sales.
Our Review of ODR Skis
We think Sled Dogs as a product has a lot of potential and can turn many nonfans into one. Unlike traditional equipment, it is easy to use, comfortable, and transportable. Parents who don't want their kids injured yet still learn skiing and enjoy winter sports can opt for ODR Skis as a safer alternative. If Greco's story of coming to power hadn't put off the Sharks, he might have found a partner in Barbara.
Pros of ODR Skis
Transportable
Hassle-free
Quick and easy
No bindings and leverage points needed
Cons of ODR Skis
Not suitable for deep snow
Who Is ODR Skis for?
ODR Skiis is for everyone tired of using bulky and injury-prone traditional skiing equipment. The equipment's bindings cause most skiing accidents; without them, one can reduce their chances of life-altering injuries to a minimum. Anyone who doesn't want to labor to have fun would appreciate the comfort of ODR Skis.
Are There Any Alternatives?
Despite its one-of-a-kind design, ODR Skiis have several alternatives in the market, namely SKKI TRIKKE and other snowboarding and snowshoeing varieties.
Our Final Thoughts
ODR Skis can make its mark in a billion-dollar market if they stick to simplifying the sport and keep up with the growing demand. Most businesses struggle to maintain their inventory, and judging by the customers' comments on different websites, ODR Skis is in the same pickle.