You have control over a lot of things when you're alive. But after you pass away, it's a completely different scenario. Although it's a little dark and gloomy to think about, we're sure some of you have thought about what your funeral should be like. Do you want it simple, surrounded only by your closest loved ones? Or, would you rather have the environment as airy as possible to ensure your attendees remain as inspired as light as possible?
Whatever the case, one thing's for sure. Having a personalized funeral beats everything else. And having the liberty to plan your funeral– by yourself, that too – sounds like a great deal. Moreover, planning your own funeral means one lesser responsibility left for your loved ones to fulfill or plan after your demise. So, you can rest assured that your dismayed family or heartbroken friends wouldn't have to take time off their mourning to make arrangements for your funeral because you'd already booked it online.
Now you may wonder, "Is this service even available around this globe?" Why, yes, of course! My Wonderful Life is an incredible venture, aiming to serve especially that. The project was established by Sue Kruskopf and Nancy Bush of Minneapolis, Minnesota. They both understand the value of customized funerals and how tragic and challenging it is for the deceased's family when preparing memorials. After John, Nancy's husband, passed away due to cancer. It was an eye-opener for Nancy and Sue.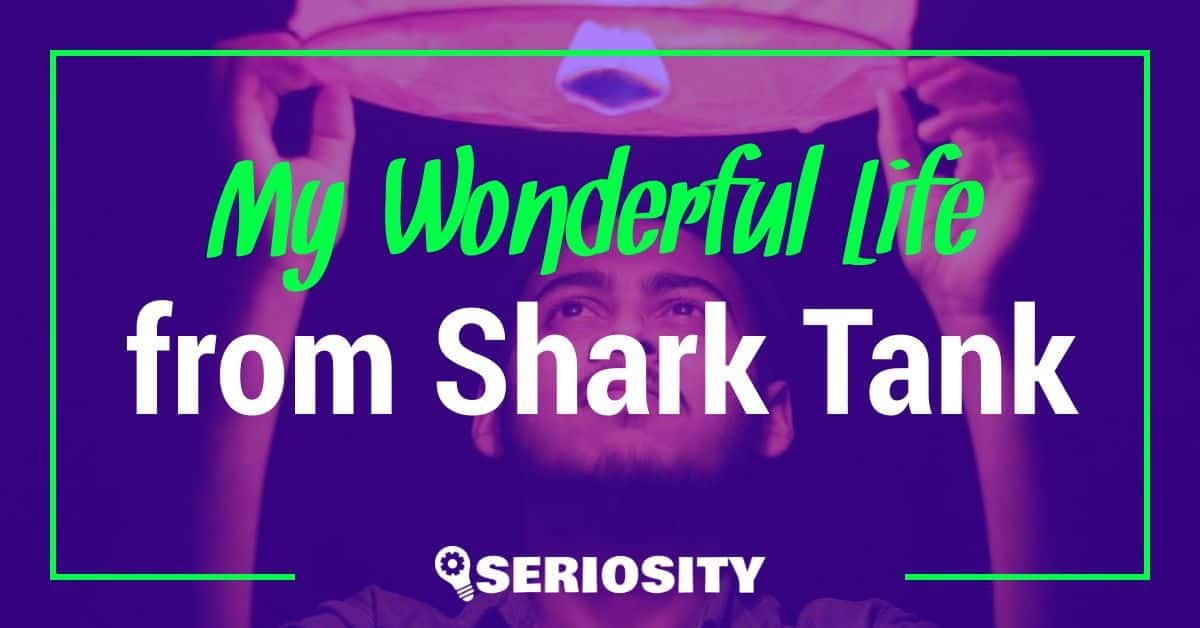 Both ladies thought of how much better it would have been had John himself been allowed to plan his funeral or express his desires for the event. They arranged his funeral like they thought he would have wanted, turning a sad event into a personal, positive, and memorable milestone remembered by all mourners. And that's when the foundations for My Wonderful Life were laid.
Nancy and Sue appeared on the Shark Tank platform in the show's third season. They sought $100,000 in exchange for the company's 10% ownership, claiming their firm's valuation to be $1,000,000. The co-founders began their pitch by delving deeper into the firm's mission, the ideology behind its formation, and John's heart-warming memorial. The ladies also discussed the lack of online funeral planners, which led them to devise an effective solution. They started a website using which people could plan customized funerals to remove the depressing air and notion of the event.
Kevin was blunt when asking: how would the venture make money? My Wonderful Life had partnered with an insurance company in charge of collecting money for prepaid funerals, of which 5% revenue would be offered to My Wonderful Life. The business gathered seven thousand subscribers within the last three years but hadn't made actual money. This threw off the sharks even though Nancy and Sue reassured them that collecting money wasn't an option during those years. They had previously worked to increase awareness about their business among the elderly and baby boomers. Now, they had appeared on Shark Tank to learn from executives about the actual monetization.
O'Leary thought the pitch had several holes lacking actual assets. And Mark assessed the ladies didn't have enough strategies to safeguard their business and convert it into a successful enterprise. They could easily become victims of competition and copyright infringement. Barbara observed that the business model wasn't tested, and the co-founders had appeared on the show too early. So, the three sharks were out.
Robert thought the same as Barbara and felt the co-founders had not even gone past their starting point. And Kevin didn't see the appeal of investment. Therefore, the remaining two sharks also left. Thus, My Wonderful Life had to leave Shark Tank without securing any deal.
However, contrary to what all sharks believed, the business gained immense recognition – primarily due to the Shark Tank effect. Following this episode, the company's online traffic tremendously skyrocketed, boosting memberships and generating revenue.
As of 2022, My Wonderful Life's official website and social media accounts remain active, signaling successful operations. The company was even awarded the title of the biggest online funeral planner, helping people make their funerals inspirational and joyous. It also generates over $900,000 in revenue annually.
Our Review Of My Wonderful Life
My Wonderful Life is a mind-blowing venture. We can't stress enough on this statement! Having the power of digitally planning your memorial and making videos or personalized messages for your loved ones to view on your memorial is epic. What we love the most is how we can contribute to making our funerals turn into serene and inspirational days instead of gloomy ones.
Pros Of My Wonderful Life
The benefit of planning your personalized memorial digitally
Affordable planning
Can even plan your loved one's funeral online
Memorial planning in a quick, reliable, and wallet-friendly way
Cons Of My Wonderful Life
Honestly, we can't think of any disadvantages of My Wonderful Life. The platform is an aspiring place to help shed some burden off your loved ones and even assist them in planning your memorable day.
Who Is My Wonderful Life For?
My Wonderful Life is for people who like being prepared and organized in everything – including their funeral. It's also a charming deal for people who prefer not loading their dear ones with the additional responsibility and stress of arranging your memorials while still in high tension. Plus, the business ensures your funeral is conducted exactly how you wish. Even better, you can also plan a memorial service for your friend or family member, ensuring their wishes are honored.
Are There Any Alternatives?
Magnus Poirier is among the best alternatives you can opt for. The company assists you in handling all your funeral pre-arrangements and even fixes the price to the amount when you sign the contract. The business also ensures to carry out all your last wishes. Magnus Poirier caters to you the best regardless of your beliefs, customs, or personal situation.
Our Final Thoughts
Overall, we think My Wonderful Life is an excellent project. We appreciate how it helps us save time and money and relieves our loved ones from making decisions when everything is already stressful for them. The perfect cherry on top is having the liberty of preparing your funeral according to your preferences and making the occasion personalized. And of course, we love how, despite being unable to get any Shark to invest in the business, My Wonderful Life is still operating and thriving!