We all know the importance of fertilizers and plant food for the healthy growth of trees and plants. When your plants receive an adequate amount of nutrition and food, they bloom, grow, and thrive. There are several ways to manufacture fertilizer using animal excrement, most commonly cows, sheep, pigs, and goats. However, have you ever heard of Llama dung fertilizers? Keep reading to find out.
What is Llama Brew?
Phil and Aida Lough accidentally stumbled upon Llama fertilizer and then decided to turn it into a business. The couple owns a collection of animals in their home to help their special needs twins. At first, they only had goats on their farm, and they would organize events and invite schools and fairs to their farm. Soon the herd grew, and they turned it into a petting zoo.
However, a while ago, some of their animals were attacked and devoured by mountain lions. Aida decided to do something about the mountain lions and did a bit of research to find that Llamas are a natural repellent to mountain lions. This made them purchase a few Llamas, and soon they realized that llamas might just be the best animals, and they instantly fell in love with them.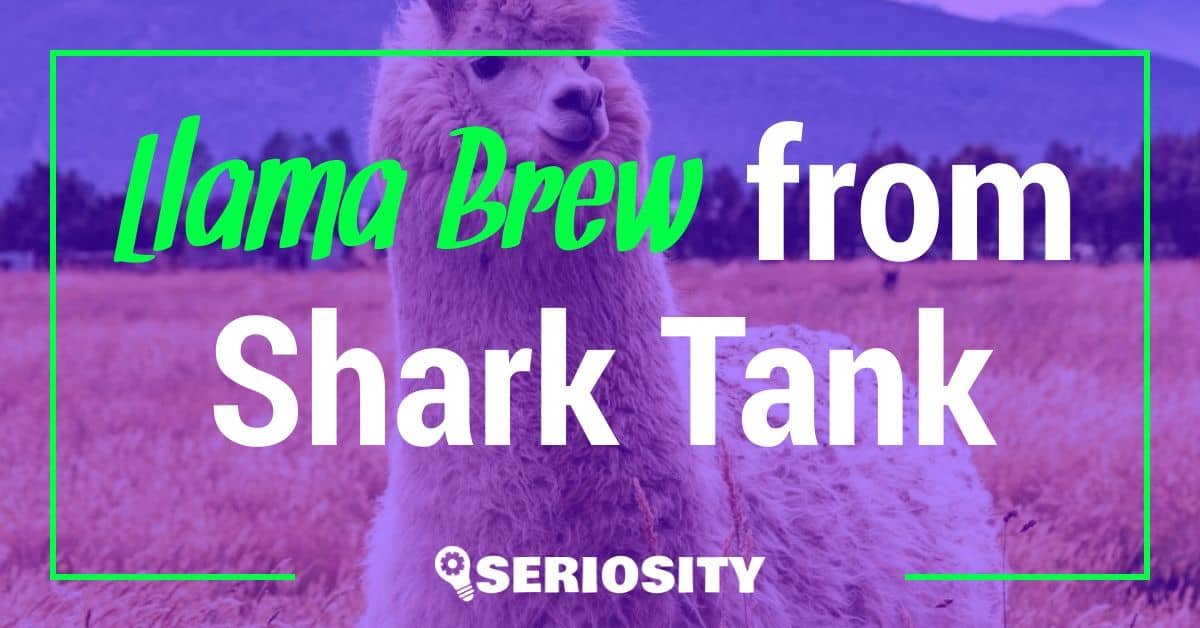 This also led to the creation of Llama Brew.
Llama Brew is basically liquified fertilizer obtained from llama excrement and is supposedly very good for plants. It is affordable and completely organic, made in a completely eco-friendly and sustainable way, and uses recycled bottles for storage.
Aida and Phil started manufacturing Llama brew using their llama's excrement and selling it around in their inner circle. However, they were in need of a bigger investment to be able to increase sales and turn their hobby into a fertilizer business. They appeared on the shark tank, hoping for any one of them to invest in their business. Stay on the page to find out what happens next.
Llama Brew on Shark Tank
Aida and Phil entered the shark tank looking for a $125,000 investment in return for 10% equity in their business. They begin their pitch by telling the sharks about their product Llama Brew and how it is a very effective fertilizer. They proceed by showing a before, and after image of a nearly dead tree revived by the liquid fertilizer, that is Llama Brew.
They continue explaining their product and how they are the only ones who collect the dung and process it to make liquified fertilizer, which is then poured into recycled bottles. They add that the main selling point of their product is its sustainability and eco-friendliness.
Daymond John then brings them back to business by asking them how much they have made through sales. They have a very disappointing reply of only $4,000, which leaves all the sharks shocked. Kevin O'Leary responds to this by asking them how they think their business is worth more than a million dollars when they have only made a mere $4,000 in sales.
He carries on by telling them he could very well buy his own set of llamas and produce the fertilizer himself and still have less money spent.
Phil replies to this by telling him that a lot of the operational costs are saved since most of the labor work is done by him and Aida for free. Additionally, several individuals also just give them the llama excrements for free in order to get rid of it and saves up the costs of raw material as well. However, if production is going to increase, the costs will simultaneously rise.
Daymond asks them if they have a patent for the Llama Brew, to which Aida tells them they have a provisional patent in process. To stop the sharks from slipping away more, Phil tells them the fertilizer has another plus point, that is its smell. It doesn't smell as strong and pungent as other fertilizers, which makes handling it a lot easier as well.
The sharks still don't seem interested since the asking price for the Llama Brew is just too much for mere excrements, especially considering they have next to no sales at all. It will take a million-dollar budget to solely educate consumers about the benefits of llama excrement, which is why Daymond and Robert both opt-out.
Kevin O'Leary, Barbara, and Herrington all back out, saying the calculations simply don't make sense, and $125,000 is a big sum of money for sales so little.
Phil and Aida walk out of the shark tank without an investment.
Our Review of Llama Brew
We think that Llama Brew itself was a good product; however, the asking price from the owners was just too much and honestly did not make sense. It seemed more like an escape plan for Aida and Philip, as receiving an investment could have allowed them to concentrate on other aspects of their lives.
Pros of Llama Brew
Considering the sustainability of Llama Brew and its effectiveness in growing healthy plants and trees, it seems like a good, reasonable, and organic product. Especially the method in which it is manufactured and the usage of recycled bottles make it an excellent environment-friendly fertilizer.
Cons of Llama Brew
Llama Brew is extremely good for weeds and marijuana. However, we are not sure if this should be considered a benefit or drawback. We will leave that for you to decide.
Who is Llama Brew for?
Llama Brew is targeted at both commercial applications and home gardening.
Are There Any Alternatives?
There are several different fertilizers in the market; however, not all are completely organic and sustainable and are definitely not manufactured using llama excrement.
Our Final Thoughts
After the Llama Brew episode went on air, Aida and Phil experienced severe backlash from their neighbors from experiencing strong animal odors, and they had to shut down their business eventually.  Llama Brew is now officially back in business and brewing again from their new location in Oregon and sells actively through its website and is making over one million dollars yearly.