Andy Blackman and Heather Murphy introduced Baby Loves Disco. This traveling disco group allowed families to get together on weekends and dance their worries away to classic tunes from the 70s and 80s. This disco group was the perfect way for families to catch up with each other after their hectic work weeks and dance to the rhythm of their favorite songs.
Since Baby Loves Disco was a traveling group, it kept changing venues, allowing families from different areas to chime in and join the disco group. Blackman and Murphy founded this disco group in 2006 in Philadelphia, and the idea met with excellent reception.
The duo toured throughout the country since 2006, allowing families to participate in a great afternoon activity with their children. Baby Loves Disco's primary purpose was to bring families together so they didn't forget what's it like to spend some time with each other.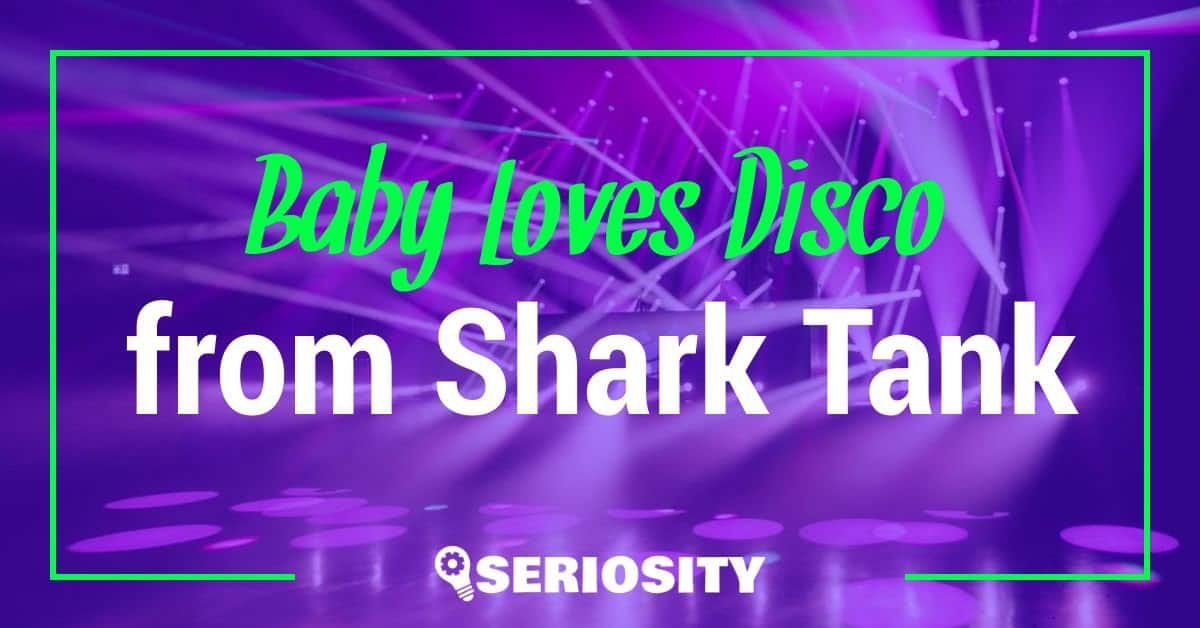 The idea came about when the duo realized families work very hard, often resulting in a wide communication gap. This undoubtedly isn't healthy for families, as they forget to check in with each other since they always work. This made Blackman and Murphy want to do something that would fill the communication gap between families.
This is how Baby Loves Disco was born. Even though not everyone enjoys music from the 70s, it's still an excellent opportunity for families to bond and dance together.
It might be surprising that Baby Loves Disco had zero advertising costs. The pair behind this travel group hadn't marketed at all. Any success this disco group had been meeting is because of word-of-mouth marketing. Families who have experienced Baby Loves Disco talked about it to other families, leading Baby Loves Disco to get more customers.
A typical Baby Loves Disco event consisted of the tastiest snacks, a disco theme, lots of cocktails, and, you guessed it, plenty of dancing. These events were full of entertainment, and families booked their slots beforehand to ensure they could participate. These dance parties were full of energy, allowing families to bond as much as possible as they danced to their favorite songs from the retro era.
The travel disco group had been doing relatively well, considering Blackman and Murphy didn't spend much on its marketing. It's rare for a business to make profits, especially after no costs have been allotted to its marketing strategy.
The entrepreneur-duo visited Shark Tank, hoping to get $150,000 for a 10% equity in their business. The duo entered the stage with a bunch of kids who danced to tunes from the 70s and 80s. It was highly entertaining for the sharks to see the disco lights and dance.
Robert wanted to precisely understand what their business model was but struggled. Mark thought the duo had undoubtedly built a good network but didn't see much of a vision. Daymond struggled to understand how the pair would take their business moving forward. Kevin didn't understand anything about the company and struggled to know how he'd make money from this business. Finally, Lori, the last shark, also thought the business model wasn't excellent.
Since no shark offered the duo a deal, they left the stage empty-handed.
Our Review of Baby Loves Disco
Baby Loves Disco was undoubtedly a creative idea, as it allowed families to have a good time with each other while having a lot of fun. Nobody has ever thought of anything like this, making this business idea one of its kind. The duo behind this disco group can be considered highly creative.
Any business idea that involves catering to families is a decent one. Families who became a part of any Baby Loves Disco event would have good things to say about it. They'd dance their feet off, eat delicious treats, and make beautiful and fun memories with their kids. This was the best part about this business model – it brought families together.
These events involved playing the best music from the golden age of music, with decorations that would be very easy on the eyes and food that nobody could stop eating. One might even say these events were the perfect escape from one's hectic work schedule. If families wanted to do something together on the weekends, Baby Loves Disco was their first stop.
However, a few things undoubtedly went south with this traveling disco group. Blackman and Murphy should've had a more solid business plan for the future. They seemed to not have a vision for their business, leading the sharks to lack faith in their business plan. The duo should've thought about expanding Baby Loves Disco, maybe globally?
The duo's lack of a cohesive business plan and marketing strategy were significant reasons for the business shutting down in 2017. After Baby Loves Disco's founders left Shark Tank, they continued touring for a while and even posted about upcoming events on their social media page. But everything eventually faded away, and Baby Loves Disco officially went out of business.
Pros
It included fun activities.
It brought families together.
Cons
Music was only limited to disco.
It lacked a good business vision.
Who is Baby Loves Disco for?
Baby Loves Disco was for anyone looking to spend quality time with their family while also having a blast. If you love music from the 70s and 80, this traveling disco group was undoubtedly for you.
Alternatives to Baby Loves Disco
There were no alternatives to this disco group, as this was a unique idea, making this business one of its kind. Similarly, no current options exist in the market as of now.
Our Final Thoughts
While we believe Baby Loves Disco was a creative business idea, the lack of a strong vision is the primary reason this business had to shut down. Nevertheless, the company enjoyed reasonable popularity for over a decade, considering the lack of marketing.
The business did get some favorable reviews from the customers, as the company organized the most fun events, allowing families to make great memories.