Many people know him as a television personality and a philanthropic celeb, but not everyone can answer the question: Who is Peter Jones (Guest Shark Tank Judge – Season 13)?
Peter Jones is an extremely successful, self-made businessman. He supports startups and small companies by investing in them. He is also a philanthropist and was awarded the Commander of the Order of the British Empire in 2009.
History
Peter Jones seems to have known he'd be a success in business and the world of investment since he was a child. His dreams began when he was very young. At the age of about 7, he used to spend time at his father's business, making pretend business calls and important decisions.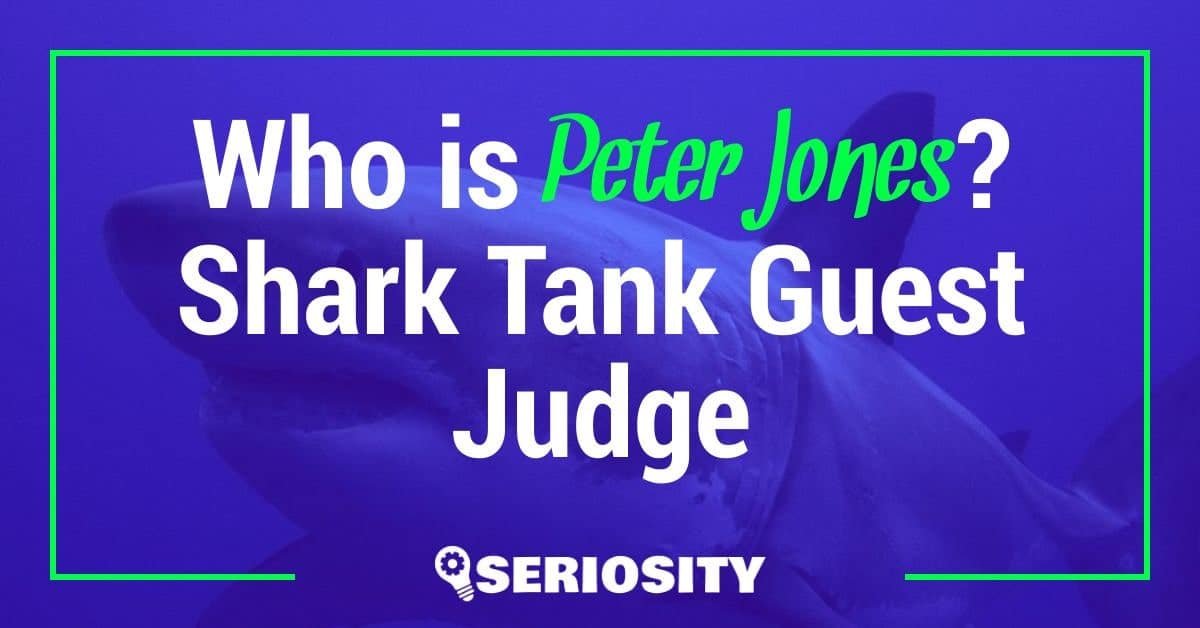 Jones had a checkered career. By the age of 29, he had known the highest highs and the deepest lows of the business world. Through it all, Jones proved that he is a survivor. His courage, vision and business acumen has taken him to where he is now.
At the age of 16, Peter Jones began his first business, a tennis academy. As a qualified Lawn Tennis coach, it took his ability and drive to make it successful. In his early 20s, Jones began a business in computers. When he sold it to IBM, he lost everything, including his home.
Never one to sit back, Jones then joined Siemens Nixdorf. When he was 28, he became the youngest executive responsible for the PC Business in the United Kingdom. In 1998, he opened his own phone company, which was worth $14 million after only one year and more than trebled its worth over the next year. By 2003, the business was one of the most successful in Britain.
Jones established his own investment group, which has a wide range of interests and generates millions of pounds of revenue every year. In 2005, he established the Peter Jones Foundation, which is involved in philanthropic work.
Jones set up the foundation to make good on his belief that a young person has the potential "to achieve great things and the right to a brighter future" (Peter Jones).
The foundation is involved in numerous projects to equip young people with skills and to hone their ability in enterprise so that they can have better opportunities in life wherever they choose to go and whatever they choose to do.
Peter Jones' Net worth
From all his investments and businesses, Peter Jones has a monthly income of more than $2 million. This translates into an annual income of around $25 million.
His net worth is $500 million.
Peter Jones' income is derived from more than 100 businesses in a variety of areas, including publishing, media, technology and the environment.
Shark Tank Info
In 2005, Peter Jones was invited to be one of a panel of investors on Dragon's Den in England. The show is based on entrepreneurs pitching their business ideas to the panel in the hope that they will net an investor who will help the business to grow. Jones has been on the program since then and is the only original dragon remaining.
The same concept of television show was franchised and aired in America in 2009 as Shark Tank. In the later seasons, guest investors were invited to join the panel of businesspeople. Peter Jones was on Shark Tank in season 13.
Shark Tank Investments
During his stint on Shark Tank, there were companies Peter Jones rejected, based on his experience in the particular industry, or his opinion of whether the product was actually marketable. He supported them in his future endeavors. There were some entrepreneurs in whom he chose to invest. Not all his offers were accepted.
One of the companies that pitched to the panel in Season 13 was Long Wharf Supply Co. They were looking for $375,000 for 15% equity. Peter Jones was the only shark who made an offer, of all the money for 45% equity.
He also engineered another type of investment. At the time, the company was owned by Mike Lamagna. Peter Jones persuaded him to give his sister some equity and she took 10%. The siblings rejected Jones' offer, because the 45% was too high.
Although the figures are not made public, the company has reportedly increased its sales and net worth significantly since they appeared on Shark Tank.
Raquel Graham was another entrepreneur that presented when Peter Jones was a guest. Her company is Roq Innovation, a company selling light-up headgear.
She was looking for an investment of $200,000 for 15% equity. She walked away with the $200,000, but for a 20% stake plus $1 per unit sold up to a threshold. The two investors she secured the deal with were Peter Jones and Kevin O'Leary. Roq's net worth more than doubled within a year of having appeared on Shark Tank.
Peter Jones joined three of his fellow panel members to invest in the company Songlorious when it pitched to them on Shark Tank. The overall offer was for $500,000 for a 40% equity. Within 15 months of the episode airing, the company had grown to bringing in an annual income of over $2,5 million. Their net worth is reported as being around $1 billion.
There are a few companies that Peter Jones withdrew from on Shark Tank that have grown and shown success. Perhaps if he'd entered into a deal with RomperJack or MuteMe, he might have added to his investment portfolio.
Our Final Thoughts
The successful entrepreneurial-based show, Shark Tank, brings together highly successful businesspeople and entrepreneurs hoping to get some form of investment in their companies. It is the American version of the successful Dragon's Den. 
Peter Jones, the longest surviving investor on the program, was a guest on Shark Tank. He brought over 50 years of experience in business, finance, and investment to the program and made some decisions with big potential.