Before they met in 2011, Sean Spencer and Ryan Glenn were part of top-notch photo booth companies. When they met at a random Super Bowl party, they discovered they were in the same line of business and even had some typical corporate clients.
Even though both wanted to grow their businesses, they did not have sufficient assets to do so. That is when the two decided to combine companies and came up with a brand-new alternative – Mirmir. Ryan moved from Texas to Los Angeles, where the two started working on the first studio-finish photo booth.
The first photo booth was introduced in Paris in 1889, and Photomaton Company became the first ever photo booth service to be introduced in 1923. By 1925, the first modern photo booth was established in Broadway, New York, becoming a massive success. In the first six months, 280,000 individuals used the photo booths and were excited to see more around the city.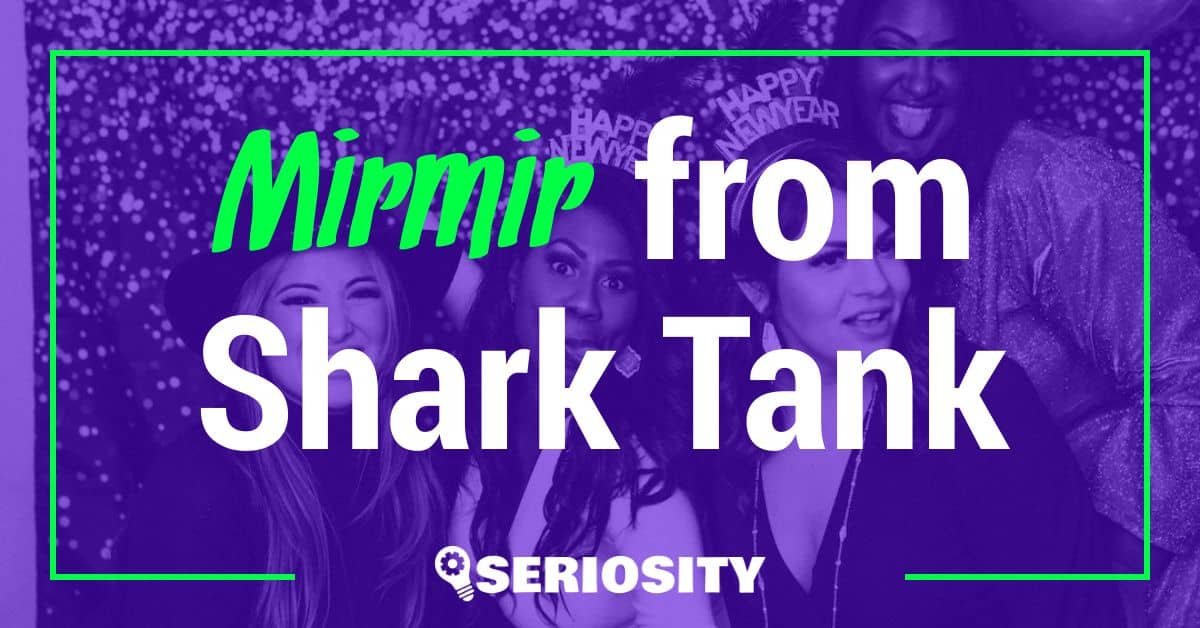 Since this success, the conventional coin-operated photo booth, along with a curtain, bright light, and a selection of six pictures, has become the norm as every passport photo in the world is taken using this technique. The photobooth has become an attraction within the entertainment industry, especially at parties, weddings, festivals, and other events. However, not much has changed– today's photobooths have sharper images, the choice to select or discard pictures before they get printed, and better light quality. Despite these modern changes, people remain unsatisfied with photo booth pictures, claiming they are not of the highest quality.
Sean and Ryan had an idea to help deal with this problem- they combined Snapchat filters within their Mirmir system. They launched an event package where experts would help customers choose a perfect pose and lighting that would help improve the final picture. Moreover, the picture would be touched up, and blemishes would be removed with the help of a filter that would get rid of any imperfections. Lastly, a black and white filter would be applied to the picture to create a timeless shot.
High-end events loved the idea of Mirmir, especially since it took the idea of an old photo booth with which people were already families and created a high-tech adaptation. Many celebrity parties, such as those of Jay-Z, Kardashians, and Taylor Swift, also included Mirmir. The company was also used in award ceremonies, like the Oscars. However, Sean and Ryan needed a greater investment so that they could afford more machines. Due to this reason, they decided to show up on Shark Tank.
The duo came to Shark Tank in hopes of a $350,000 investment in exchange for 10 percent equity in their business. They told the Sharks about how the photobooth had been around for decades but still produced unsatisfactory, low-quality pictures. Mirmir was established with the aim to use proprietary software with a blemish smoothing filter so that everyone looked great. Some of the biggest award shows in the world were using Mirmir since they no longer wanted low-quality pictures. Moreover, Mirmir users could also use their photobooth pictures online, just like the Kardashian and other celebrities had done in the past.
Over their three years of business, Mirmir had earned a revenue of more than $4 million with only nine machines. The service cost was $2,750, while the complete package price was $3,650, creating a huge profit margin. Each machine costs $22,000- a hefty investment. Mirmir's long-term goal was to install machines in stations, stadiums, and malls, for which they needed some investment.
Kevin made an offer to the duo in which he would loan them $350,000 at an interest rate of 18 percent, and once the company had paid back to loan, he wanted a 5 percent equity in Mirmir. Robert wanted a 50 percent partnership in Mirmir, but Sean and Ryan were not interested. In the end, the two parties decided on a $700,000 investment in exchange for 20 percent equity.
Our Review of Mirmir
Mirmir was established with the correct goal – it took up a decades-old idea and turned it into something acceptable for modern times.
Pros of Mirmir
Mirmir worked with the idea that a huge part of the population was already familiar with- photo booths. They adapted the conventional photo booth to what individuals look for today- good lighting, airbrushed finishing, and filters.
Due to this reason, a large chunk of celebrities and top-notch events started using Mirmir each time they were hosting a party. Moreover, the revenue the company has generated over a mere three years is fascinating- it shows that its service is in demand and has great sales in the market.
Cons of Mirmir
As the Sharks said, Mirmir does not offer much – people are already familiar with filters, and there is a growing market for them. Due to this, Mirmir might face loads of competition, and their idea would easily be copied.
Each of Mirmir's machines is also expensive, so the investment needed to expand the business would be hefty. The duo plans to introduce their photo booths in malls and common shopping areas, but that would take away the charm of having these exclusively at top-notch events.
Who is Mirmir for?
Mirmir is for anyone who is hosting an event and wants a photobooth corner for their guests. It provides perfect lighting and an airbrushed effect so that every individual is satisfied with the high quality of pictures they receive.
Are there Any Alternatives?
There are no alternatives to Mirmir in the market as yet.
Our Final Thoughts
Mirmir is a wonderful company that would work wonderfully in large-scale events and weddings. We believe that by expanding the company, Mirmir would receive more celebrity endorsement, making it even more popular worldwide.