The wine industry is highly competitive, but it continues to grow. If you want to open a wine business, you should become familiar with wine. Being a lover of good wine is not the same as knowing about this form of drink. You will be much more successful as a retailer or distributor if you have developed your palate and can discriminate between the different tastes and bodies of wine.
Steps to Starting a Wine Business
Here are some of the things you will need to do to get your wine business up and running:
1. Decide your line of business
You have options for the kind of wine business you want to open. While it is possible to build your own vineyard or winery from scratch, you should probably not attempt this unless you have specific knowledge and experience in agriculture or in growing wine grapes. It can also be expensive to purchase the land on which to open a vineyard. For the most part, running a vineyard is something that is best left to specialists.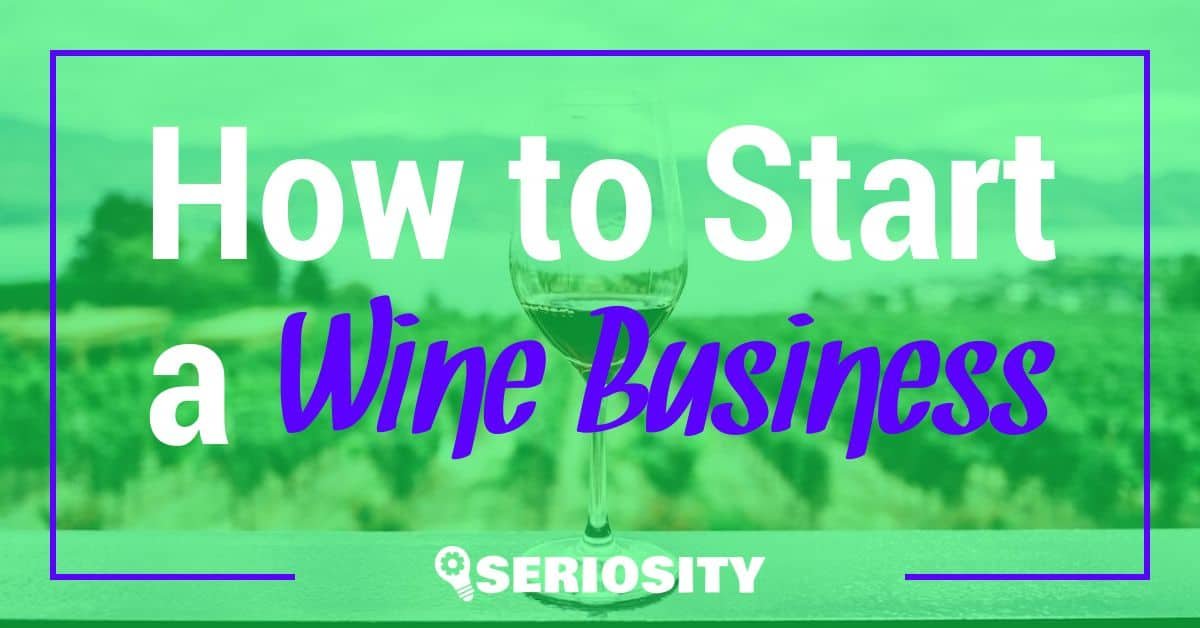 The other two options are more accessible to people with little or no experience in this industry. You can open a retail wine shop or become a wholesale wine distributor. Each has benefits and challenges, so you will need to decide which best fits your goals and temperament.
Opening a wine shop can be lucrative. There is a large potential customer base as a great many people enjoy this form of drink. Retail wine shops have relatively low startup costs and are not that expensive to run. As a distributor, you can usually find good deals on bulk purchases from American and foreign wineries.
On the negative side of the ledger, there are a great many wine manufacturers and sellers out there so you may find it difficult to differentiate your business from others.
2. Choose a name for your wine business
This is one of the most important actions to take. The name you choose will in many ways define your overall brand. You want to come up with something simple and catchy but memorable. Once you have settled on a name, do some research to ensure it isn't already being used by another company. This will help you avoid trademark infringement.
After you have chosen your name, register it with your state's Secretary of State office. This will give you ownership of it.
3. Create a business plan
You will need to create a document that outlines your company's goals, organizational structure, financial projects, sales and marketing strategy, and other essential details. Developing this document will force you to think through the actions you need to take to make your business succeed. Banks and investors will use it to make decisions on whether to lend you money.
4. Establish your company legally
The most common legal structures for small businesses are limited liability company (LLC), partnership, or corporation. An LLC is expensive to set up and maintain, but it separates the assets of the company from your personal assets. A corporation divides the financial burden among shareholders. You may want to consult with an attorney to determine the legal arrangement that is best for you.
5. Secure licenses and permits
If you intend to open a wine retail shop, you will need to obtain a liquor license from your state. This usually requires you to fill out an application and pay a fee. But you may also have to pass a background check.
In addition to the liquor license, you will need to secure a business license and an employer identification number (EIN). You can apply for the latter online.
6. Get financing
There are numerous ways to get the money you need to open your wine business. Here are a few of them:
Bank loans: This is the most common way of getting money, but the bank you go to will require a detailed business plan and financial projections
Venture capital: These firms tend to pool the wealth of individuals for the purposes of high-risk and high-yield investments; they also require a detailed business plan and financial projections and will probably want a long-term stake in the company
Crowdfunding: It is still possible to raise money from a large group of people through online platforms, though this means of raiding funds is starting to fade a bit
7. But equipment
If you intend to open a wine shop, you will need a commercial refrigerator to store some of your wines, racks and shelves to display them, and a wine preservation system to keep your wines at the perfect temperature. You should also offer customers the chance to sample new wines and wines that you may be offering at a discount. For these purposes, you will need wine openers and glasses.
8. Promote your wine business
It is much easier and less expensive to promote a business nowadays. Here are some of the best ways to promote your wine business:
Create a website and blog: These are essential tools for all businesses, and they are a great way to highlight your wines and services
Use social media: Facebook, Twitter, Instagram, and YouTube are great platforms for promoting your company and engaging your target audience
Join a wine club: Joining this kind of association can help you network with other businesses and professionals in your industry and keep up to date on new trends
Attend trade shows: This will put you in touch with potential suppliers and customers