A virtual assistant business is excellent for people looking to own an establishment that provides administrative services. Starting your VA business allows you to work from home, set your hours, and earn money. If you're thinking about learning how to start a virtual assistant business, you need to know as much information as possible about administration and entrepreneurship.
What is a Virtual Assistant?
A virtual assistant performs technical and administrative duties efficiently. They assist clients while working on a contractual or freelance basis from home or in an office. Also, they work with all levels of management, such as entrepreneurs, supervisors, and executives who need support for various projects.
General VA tasks include appointment scheduling, email management, and report preparation. Other responsibilities, such as website maintenance, social media management, and online research, are typical among VAs with technical skills.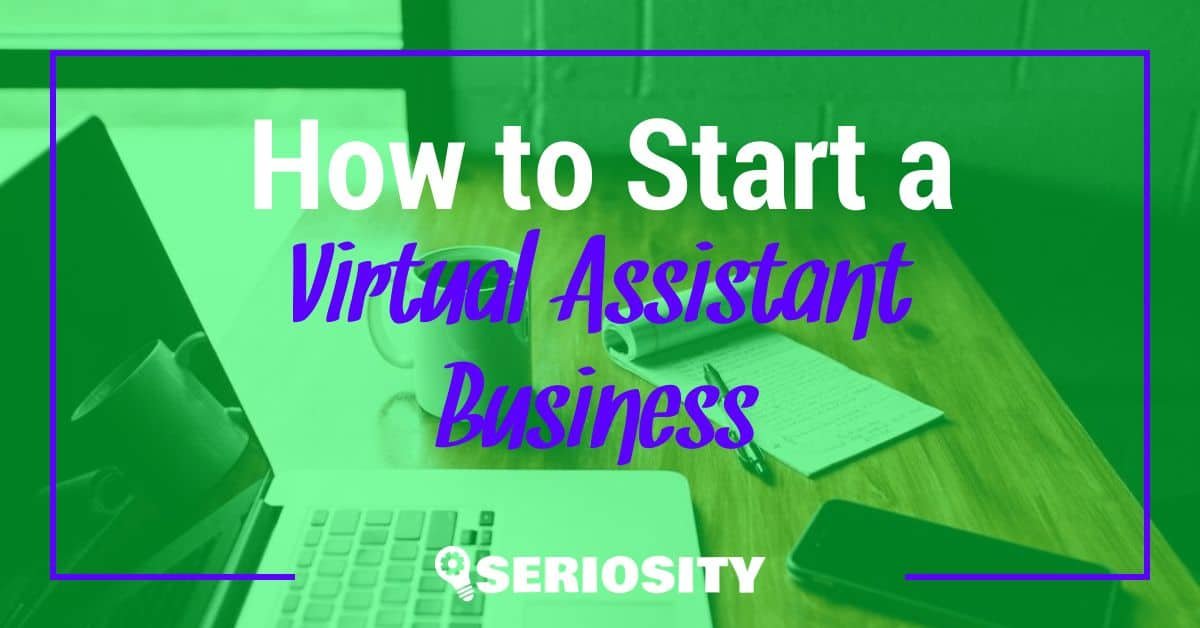 Starting a Virtual Assistant Business: An Informative Mini Guide
Virtual assistance is popular in the administrative industry and also lucrative. However, if you wish to own a VA business instead of working for an employer, you must know specific details to get started. Read further to determine how to set up a lucrative VA establishment.
Step 1 – Create a Business Plan
A business plan can help you develop your establishment efficiently. Planning can be stressful but essential for following a strategic outline. It can also save you from experiencing mistakes other entrepreneurs wish they could've prevented during their journey.
Step 2 – Seek Legal Representation
A business lawyer can provide the proper guidance and advice about starting and managing your business. They also know specific laws and can assist you with particular decisions to protect your business. Since you must monitor your enterprise, a lawyer can assess a legal issue and determine the best way to defend you.
Finding a reliable lawyer with a credible background can be challenging, but you can search online for representation in your area. Try narrowing down your choices by positive reviews, experience, and satisfied clients.
Step 3 – Register Your Business Name and Entity
Registering your business is simple by calling or mailing state and local administration offices. You must select a unique name available for use, ensuring customers are likely to accommodate your business. Your title is crucial because it becomes part of your business identity after approval from an official.
One common business type new entrepreneurs choose to get is an LLC (limited liability company), which protects you from obligations, and the seizure of your possessions and prevents bankruptcy and lawsuits.
Step 4 – Price Your Services
VA usually charge a $10-$20 hourly rate when targeting startups, but they increase their price to $50 per hour after gaining experience and establishing their clientele. Depending on a particular service, you can also charge flat rates and create a range of pricing packages for your customer base.
Step 5 – Obtain a License
Many states and towns demand that business owners obtain licenses to legitimize businesses. New owners who want to keep their establishment open must register their company, regardless of its size. Various requirements for each type of business license are crucial, and you must abide by each one to be eligible.
Call or write the secretary of your state to find out more about business licensing and if you must submit documentation. You may need to provide confidential information to prove your identity and that you meet a specific age requirement to run your establishment legally.
Step 6 – Invest In Essential Tools
Many virtual assistants work from their homes or other remote areas, providing administrative, creative, technical, or other support to clients or businesses. As such, they require specific tools to perform their tasks effectively.
Here are several popular virtual assistant tools:
Communication –  VAs rely on communication methods such as messaging, chat, and email and video conferencing software, including Google Meet and Zoom.
Content Management –  Trello includes task management features, deadline-tracking capabilities, and client project logging advantages.
Time-Tracking – Toggl is a common platform virtual assistants use to track their time and bill clients accordingly.
File Management and Sharing – Dropbox and Google Drive are two reliable platforms for sharing files using a secure connection and allowing VAs to collaborate with clients.
Remember that software may vary depending on the nature of the work and clients. However, reliable tools can ensure proficiency, productivity, and high-quality work.
Step 7 – Insure Your Business
Business insurance is essential for acquiring remote jobs and small businesses. It protects you from issues such as property damage and false claims, which could cost you money.
As a business owner, you must get business insurance for your establishment if an emergency occurs. If your state doesn't require you to obtain insurance, consider applying for it as a protective measure.
Step 8– Rely on Marketing Methods
One crucial reason why marketing for your business is ideal is that it builds brand awareness. It also drives product and service sales products, engages customers, and helps attract clients. Furthermore, an effective marketing plan can help you maintain demand, achieve relevancy, and thrive among the competition.
Here are several methods to drive traffic to your virtual assistant business:
Paid Promotion – Social media platforms like Facebook and Instagram allow users to pay money to promote their businesses.
Influencer Connections – Influencers can drive their fans to other businesses by mentioning the name, social media page, or website, which can boost your brand awareness and sales.
Email Newsletters – Online email marketing platforms such as Constant Contact and MailChimp are popular in the administrative industry. They allow business owners to blast their services to their subscribers via email every month.
Website – One of the most popular marketing tools is a business website where you can display your prices and services for customers. Learning how to start a virtual assistant business includes building a website to showcase information about your enterprise.
Sources
How To Write the Perfect Business Plan in 9 Steps (2023)-https://www.shopify.com/blog/business-plan
What Is A Business License And Do You Need One?-https://www.forbes.com/advisor/business/software/what-is-a-business-license/