Mike and Shon are friends from elementary school, who grew up to be business partners. They always wanted to start a business together, but never found any striking idea that they would enjoy investing their time in. That changed when on a ski trip to Colorado when Mike showed Shon the HillBilly logo he created and shared the idea and vision behind it. Shon loved it. They went to a small event at a local rodeo, and successfully sold all of the products that they brought with them, in just 4 hours.
HillBilly is a lifestyle clothing brand inspired by country life that manufactures t-shirts, trucker hats, camo hats, and other country-style clothing accessories.
Country people love their brand because it represents their lifestyle. Their clothing is perfect for outdoor activities like hunting, skiing, fishing, etc. Country music and NASCAR fans are among the most loyal customers that the brand has.
Is HillBilly Still an Active Company?
HillBilly is still running its business with an active website and Facebook account.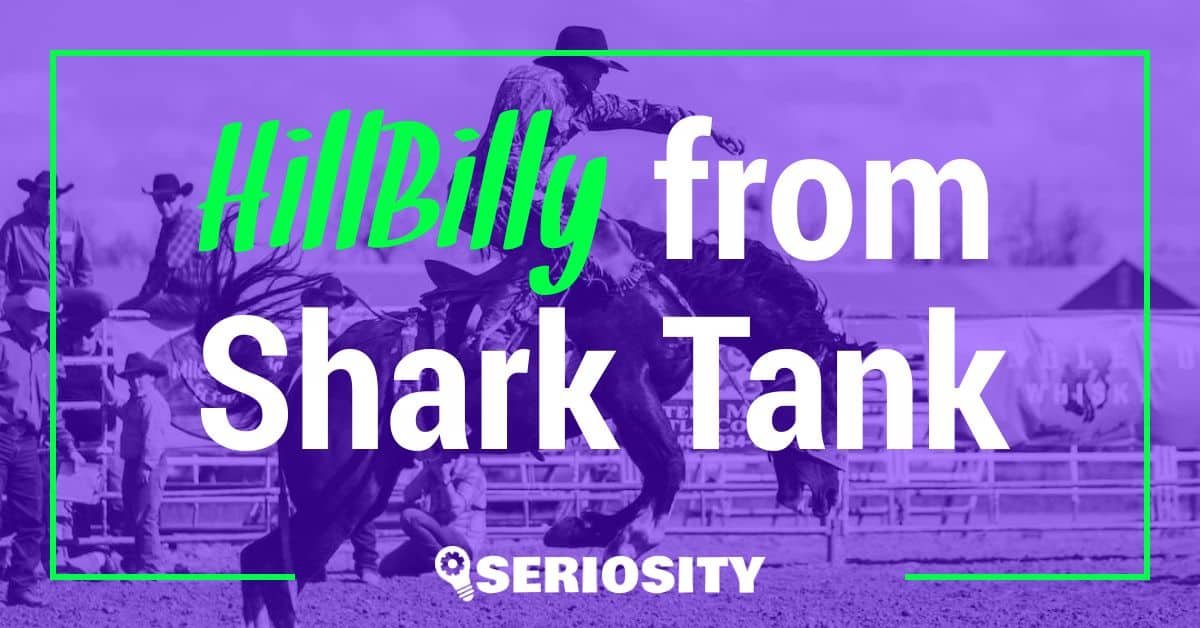 How Did the Shark Tank Pitch Go?
Shon Lee and his partner Mike Abbaticchio made a dramatic appearance in the show's season 2, episode 4. Two models wearing cowboy hats rode on an ATV and handed out HillBilly hats to all the Sharks. Jeff got a camo cap, while Barbara and Robert wore cowboy hats. Shon and Mike began their pitch. They shared that they were co-owners of the HillBilly brand and they were seeking $50,000 for 25% equity in their company.
They began their pitch by introducing their clothing brand, HillBilly, which is loved by millions of their consumers. Their products represent the country lifestyle. Shon and Mike claimed that their t-shirts, tank tops, and hats were just the beginning of all the plans they had for their brand. Their customers are asking them to introduce jeans, fishing and hunting gears, bathing suits and backpacks. They believe that they can put the HillBilly logo on anything and people would love wearing it.
The product and licensing opportunities are endless for the brand, and with the right manufacturing outlets, marketing strategies, and retail distribution, their brand would be a household name in the USA. They pointed out that Jeff might be a redneck, but he still has got a little HillBilly in him.
Robert wanted to know about their ongoing sales. The duo told him that so far the brand has made $271,000 in approximately 3 years of their sales. Robert interrupted them and advised that they should never answer a sales question with an amount they have made before the past 12 months. Mike replied that they have earned $50,000 so far that year and were on track to make $60,000.
Kevin asked them about their distribution and the locations where they sold their products. Shon responded that their products are sold in event sales that happen 12 times a year. They still had no retail distribution, but they had signed an agreement with a sports authority, which meant they were going to start selling in approximately 30 stores in the future. They further revealed that they owned the brand, the design logo, and the word HillBilly. They have 3 trademarks in the USA and 1 in Canada.
Robert was curious to know how they would accommodate the advertising cost to build the brand since it takes more than a million-dollar investment, whereas they were just seeking $50,000. Mike explained that they have aligned their brand with country music and concerts, and the HillBilly tents are set up outside those concerts which allow them to sell a big quantity of their t-shirts. If it is a huge concert, they could sell$10,000 worth of their products.
Robert inquired about their profits and they replied that they make a little more than $7,000 in profits in a year. They don't pay themselves any amount and put all of that money back into the business.
Jeff wondered why they wanted $50,000 from the Sharks. Mike answered that they wanted to start attending trade shows so that they could present themselves in front of potential buyers. They also wanted to expand their trademarks and their brand into other countries.
However, the Sharks were unimpressed by the monetary worth of their brand. Kevin emphasized that he had no interest in competing with the retail business, because it is a category that is extremely crowded. For that reason, he was out.
Jeff advised them to rather license their products and let someone else deal with the retail distribution, and then reap the profits from the sale of their products through that channel.
Barbara wished she could help them get a license, but unfortunately, she had no trustworthy licensing connections that would make the process easy for them. She went out as well.
Robert chimed in and said if the duo could convince Jeff, who was a true redneck and hillbilly, to make a deal with them, he would give them an offer. His offer would allow him to buy the name of the brand, and then pay Shon and Mike a 7% royalty fee on all future deals. Mike resisted that they would not simply give up their whole dream, because they are the creators of the HillBilly brand. They would, however, love to be partners with any of the Sharks.
Robert and Jeff invited Daymond to join their offer. The trio offered them $50,000 to buy the brand name in exchange for the royalty. They countered the offer by asking $100,000 for 10% royalty, and a guarantee that if the Sharks would not be able to sell the product, they would get the chance to buy it back from them. Daymond returned with a $75,000 offer with 7% royalty.
After moments of hesitation, Mike and Shon agreed to their offer.
Our Review of HillBilly
HillBilly has the perfect products for people who were born in the countryside and love to wear clothes that represent their roots and unique style of dressing.
Pros of HillBilly
Unique designs with durable quality
Clothes that represent the country life of America.
Cons of HillBilly
The clothes are a little bit over
Who Is HillBilly For?
Anyone who wants to express their roots as countryside and a redneck, or just wants to support them, can buy the perfect clothing designs through the HillBilly brand.
Are There Any Alternatives?
Country Outfitter
Country Attire USA
Schaefer Outfitter
Our Final Thoughts
HillBilly brand made use of a word that people were already very familiar with, and used it to represent and market their brand. It was a very clever move on their part. A licensing deal with two Sharks and countryman Jeff Foxworthy's backing proved to be an amazing deal for the HillBilly brand, as it is still popular among its customers and has a running and active business.