Cornucopia Pet Foods is a brand of pet food founded and created by veterinarian Dr. Geoffrey Broderick. Broderick has been practicing animal medicine for around 50 years at his medical practice in Huntington, New York.
Dr. Broderick founded the natural pet food movement in America. He insisted that people use natural, additive and preservative-free foods to feed their animals. His focus on natural ingredients and a passion for animals led him to create his line of pet foods called Cornucopia Pet Foods.
The website for Cornucopia Pet Foods delves in detail about Dr. Broderick's illustrious career in medicine and claims that the pet foods are the culmination of his years of research. It sets itself apart from other pet food brands by making some bold claims, specifically that the pet foods use preventative nutrition to help prevent disease in animals. Dr. Broderick promises that his line of pet foods consists of super foods that ignite the immune system in animals and helps them live longer, healthier lives.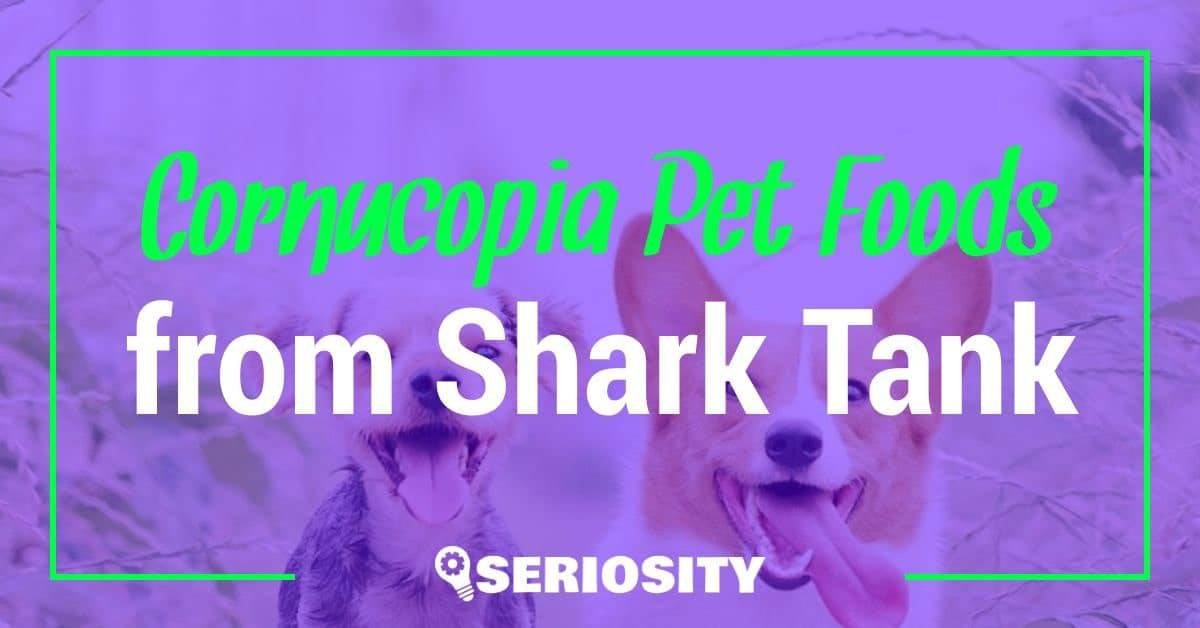 Dr. Broderick's achievements are impressive and his passion for animal welfare is evident. It is, however, understandable that some may find it hard to believe that his products give their pets longer lives. The ingredients may be high quality and all natural as the product description suggests, it is still yet to be proven that these ingredients really do increase the lifespan of pets. There is no credible research or objective study that backs up Dr. Broderick's claims despite his extensive background in medicine.
The company continues to advertise and sell these products with the promise of preventing disease in pets. As it is the product's main selling point, it turns from a simple pet food line into one that is polarizing. Some people might believe that the product does help their pets live a disease-free life, while others may see the claims as manipulating pet owners.
How Did the Shark Tank Pitch Go?
Dr. Geoffrey Broderick and his daughter Christina entered Shark Tank, hoping to convince the Sharks of their business's potential. They brought their dog Casey along with them, eliciting squeals of delight from the Sharks.
Christina Broderick introduced the products, specifically focusing on the antioxidants and Phyto foods present in the pet foods. Dr. Broderick's passion was palpable, and his belief was clear to see. He was adamant that his products really did help the animals and lengthen their life spans. He even told O'Leary that he would be "around to play with all the money he is making" if he added the supplement to his diet.
The father-daughter duo asked for $300,000 for a 15% stake in their company. They were confident in their valuation, but never really got to talk numbers as the Sharks focused mainly on the claims that Dr. Broderick was making.
Robert Herjavec was one such shark who was highly skeptical that Broderick's products really did help pets live longer. He believed that people who made such claims usually want to make money from people's needs and desires. Dr. Broderick stuck to his guns and reiterated that he had not seen any major diseases in the pets he treated after they started eating his products.
Herjavec was adamant that Broderick was fooling people by making people believe that he could cure cancer. Broderick interjected that he could prevent it, and he never claimed to cure it. Herjavec was clearly not convinced and pulled out of the negotiations.
Kevin Harrington pointed out that while Broderick's products could work, there were no scientific studies backing his claims. He believed that anecdotal evidence would not be enough to convince the Federal Trade Commission. Harrington believed that this lack of evidence would prove to be a major hindrance in selling the product and pulled out of negotiations.
Daymond John told the experienced vet that he could not let his heart strings make the decision as he had just lost two of his dogs to cancer. He backed out due to lack of validity.
Barbara Corcoran and O'Leary also pulled out explaining that while the products might work, there just was not enough evidence to make a credible business out of them.
Dr. Broderick was not able to secure any deals with the Sharks. His pet foods business is still functional today, but a cursory internet search reveals that the business is restricted to a website and a retail store in Huntington. The products are not present on any third-party platforms.
Our Review of Cornucopia Pet Foods
Cornucopia Pet Foods are a good natural alternative to mass-manufactured pet foods that can be found in any store. Their natural ingredients can help your pets' immune systems and keep them healthy. It is, however, impossible to determine whether the foods really do slow down the aging process and make sure that your pets live longer than average.
This uncertainty about the product's claims casts a huge shadow on it and in many cases gives the customer pause on whether to purchase the product. Despite this major issue, the products and their ingredients have merits.
Pros of Cornucopia Pet Foods:
Free of any preservatives or additives.
The fish used in the product is wild caught so there is no concern about the factory conditions.
The products are certified organic therefore no use of any chemicals
The products are harm free therefore don't use any animals that are euthanized
The better nutrients decrease allergy problems in pets
Available in bundles for bulk buying
Free shipping in the US
Cons of Cornucopia Pet Foods:
No scientific study supports claims of increasing lifespan of dogs and cats.
Expensive when compared to other pet food brands
Returns are only applicable for the first 7 days
Not present on any third party platform therefore no way to find out any negative customer experiences.
The biggest issue with the pet foods remains its bold selling point that requires the customer to blindly put their trust in Dr. Broderick.
Who is it For?
Cornucopia Pet Foods are for owners of cats and dogs as they do not include food for other animals in their range. The philosophy of the products targets cat and dog owners specifically who are looking to improve their pet's diet and health.
The products can also appeal to pet owners whose pets are aging. The products' ingredients and claims of strengthening the immune system can persuade the owner to switch their pet's diet to Cornucopia Pet Foods.
Are There Any Alternatives?
There are now many pet foods on the market that boast of all-natural ingredients. Some of these brands include:
Castor and Pollux
Tender and True
Evangers
These brands do not, however, claim to increase the pet's lifespan; that remains unique to Cornucopia Pet Foods.
Final Thoughts
It would perhaps be too harsh to dismiss Cornucopia Pet Foods as a scam or specifically designed to manipulate people.
Dr. Broderick's passion for animals is admirable and his extensive medical research might have made him land on an elixir. The brand, however, still does not provide any scientific studies or objective evidence, which makes one wonder about the business's credibility.
Cornucopia Pet Foods is a great option if you plan to switch your cat or dog's diet to a healthier one. It is, however, imperative that you take its bold claims with a grain of salt.